Japan's Nikkei edged up on Thursday after a weak yen supported overall sentiment, but a profit warning by Germany's Continental dragged down auto stocks and tire makers, reports Reuters.
The Nikkei share average ended 0.2 per cent higher at 22,410.82.
Analysts said that investors were staying on the sidelines as China-US trade talks were underway and the US Federal Reserve held its annual symposium in Jackson Hole.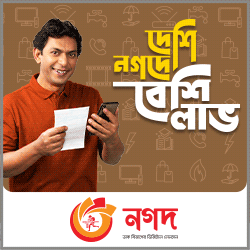 U.S. and Chinese officials met for the first time in over two months to find a way out of their deepening trade conflict, but there was no evidence the low-level discussions would halt a new round of U.S. tariffs due Thursday.
US Fed Chair Jerome Powell and other central bankers will meet at Jackson Hole on Friday to discuss the root causes of stubbornly low inflation, slow wage growth and tepid productivity gains.
"Investors want to find out which direction the market will be taking, whether there will be changes in the momentum after these events," said Takatoshi Itoshima, a strategist at Pictet Asset Management.
Auto shares, tire makers and autoparts makers fell after automotive supplier Continental AG nosedived 13 per cent on the back of a profit warning.
Toyota Motor Corp fell 1.1 per cent, while Nissan Motor Co dropped 2.0 per cent, and Bridgestone Corp lost 2.0 per cent,
Yokohama Rubber was down 2.7 per cent, Denso Corp lost 2.8 per cent and Tokai Rika dropped 3.2 per cent.
Gainers included discount furniture store operator Nitori Holdings, up 3.9 per cent after its August same-store-sales rose 0.7 per cent. The result beat expectations and soothed investor concerns that the company would find it hard to post a year-on-year gain after a lofty 14 per cent rise a year earlier.
Other retail stocks also gained ground, with Aeon rising 1.6 per cent and Fast Retailing up 2.8 per cent.