Denying news reports, Saudi Arabia said on Thursday it "remains committed" to an initial public offering of state-run oil behemoth Saudi Aramco, despite delays and growing speculation it may never be listed, reports www.aljazeera.com
A statement by Saudi Energy Minister Khalid al-Falih refuted Wednesday's reports that the IPO - billed as the biggest such deal in history - had been called off.
"Timing will depend on multiple factors, including favourable market conditions and a downstream acquisition, which the company will pursue in the next few months as directed by its board of directors," he said.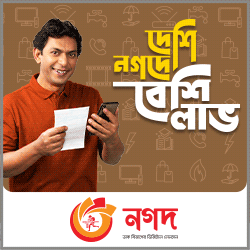 Falih did not elaborate, but the acquisition in question is likely to be the Saudi Arabian Oil Co's proposed purchase of a stake in petrochemical company SABIC.
Aramco Chief Executive Amin Nasser last month confirmed preliminary talks to acquire a "strategic stake" in SABIC, the world's fourth-largest petrochemicals company, which is 70 percent owned by the government-run Public Investment Fund (PIF).
The proposed listing of the national champion was a central part of Crown Prince Mohammed bin Salman's reform drive aimed at restructuring the kingdom's economy and reducing its dependence on oil revenue.
Saudi announced the plan to sell about 5 percent of Aramco in 2016 via local and international listing, predicting the sale would value the whole company at $2 trillion or more.
Several industry experts, however, questioned whether a valuation that high was realistic, which hindered the process of preparing the IPO.
Stock exchanges in financial centres - including London, New York and Hong Kong - have been vying to host the international tranche of the share sale.
An army of bankers and lawyers started to fiercely compete to win advisory roles in the IPO, seen as a gateway to a host of other deals they expected to flow from the kingdom's wide privatisation programme.