Wall Street rallied on Friday, with the S&P 500 and the Nasdaq hitting all-time highs, as Federal Reserve Chairman Jerome Powell affirmed the US central bank's current pace of rate hikes.
Powell said the central bank's current approach to interest rate hikes was the best way to protect the US economic recovery.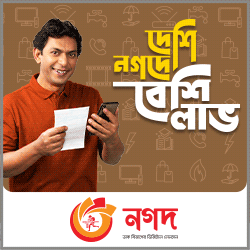 Gradual rate hikes are also the best way to keep job growth as strong as possible and inflation under control, Powell said.
His comments did little to change market expectations of a rate hike in September and perhaps again in December, reports Reuters.
A dip in the dollar after Powell's comments helped lift oil and metal prices.
The materials sector jumped 1.33 per cent, the most among the 11 S&P sectors, and the energy sector gained 1.03 per cent.
The KBW bank index rose 0.24 per cent, less than the broader S&P financials index's 0.42 per cent increase. All of the 11 major sectors were higher.
The benchmark S&P 500 index clinched its longest-ever bull market run on Friday, closing above its previous January high.
The Dow Jones Industrial Average rose 133.37 points, or 0.52 per cent, to 25,790.35, the S&P 500 gained 17.72 points, or 0.62 per cent, to 2,874.7.
The Nasdaq Composite added 67.52 points, or 0.86 per cent, to 7,945.98.