US stock index futures rose on Tuesday, helped by some encouraging earnings reports and hopes that planned trade talks between the United States and China will help resolve the dispute between the world's two largest economies, according to Reuters.
The trade optimism helped Wall Street's three major indexes close higher on Monday, though they fell from session highs after President Donald Trump criticized the Federal Reserve for raising interest rates.
Trump told the news agency, he was "not thrilled" with the Fed under his own appointee, Chairman Jerome Powell, for raising rates and said the central bank should do more to help him to boost the economy.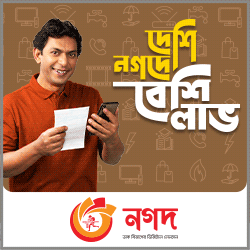 While Trump does not expect much progress from the mid-level trade discussions with China later this week in Washington, his comments on the Fed pushed the dollar lower on Tuesday and propped up prices of metals and crude oil.
"There is continued optimism falling through from yesterday that things cannot be all that bad. So the focus is now on the economy," said Andre Bakhos, managing director at New Vines Capital LLC, Bernardsville, New Jersey.
"Today will probably be on the quiet side, drifting a little higher, but overall what we are going to see ahead is an upward trend mixed with some choppy, erratic trading."
At 8:53 a.m. ET, Dow e-minis 1YMc1 were up 45 points, or 0.17 per cent. S&P 500 e-minis ESc1 were up 4.25 points, or 0.15 per cent and Nasdaq 100 e-minis NQc1 were up 16.25 points, or 0.22 per cent.
With the earnings season winding down, investors are turning their attention to central bank policies this week.
The minutes of Fed's August policy meeting on Wednesday are expected to indicate the central bank's confidence in economic growth and commitment to future rate hikes. That comes ahead of the global central bankers' meet in Jackson Hole, Wyoming, from Friday.