Stocks ended lower on Tuesday, snapping an eight-session winning streak, as investors opted for booking profit on major sectors issues amid vaccine uncertainty news.
DSEX, the key index of the Dhaka Stock Exchange (DSE), went down by 42.62 points or 0.75 per cent to settle at 5,609, after gaining 554 points in the past eight consecutive sessions.
However, daily trade turnover on DSE jumped over a Tk 25-billion, hitting a 10-year high.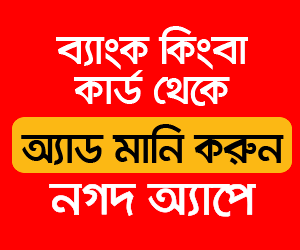 Turnover, an important indicator of the market, stood at Tk 25.46 billion on the country's premier bourse on Tuesday, a further buck by 16 per cent over the previous day's tally of Tk 21.93 billion.
It happens to be the biggest single-day transaction in more than 10 years since December 6, 2010, when the turnover scaled a record amount of Tk 27.10 billion.
Market operators said many investors opted for booking profit on sector-wise large-cap stocks as vaccine export ban news spooked investors' sentiment.
Some investors favoured sell-offs their position as they freed funds to participate in the upcoming IPOs bonanza, said a leading broker.
Top negative index contributors of the market were Walton, Square Pharma, British American Tobacco, Beximco Pharma, Beximco and LafargeHolcim, according to data from amarstock.com, a stock market data analyst.
Two other indices also ended lower. The DS30 index, comprising blue chips, lost 32.91 points to finish at 2,058 and the DSE Shariah Index shed 19.20 points to close at 1,278.
Losers took a strong lead over the gainers, as out of 360 issues traded, 197 ended lower, 113 closed higher and 50 issues remained unchanged on the DSE trading floor.
A total number of 356,507 trades were executed in the day's trading session with a trading volume of an all-time high 940.90 million shares and mutual fund units.
The DSE market–cap also fell to Tk 4,677 billion on Tuesday, from an all-time high of Tk 4,687 billion in the previous day.
The second-largest mobile phone operator, Robi Axiata topped the turnover chart with 65.50 million shares worth Tk 2.57 billion changing hands, followed by Beximco Pharma, Beximco, IFIC Bank and LafargeHolcim.
Crystal Insurance was the day's best performer, posting a 9.87 per cent gain despite the DSE served show-cause notice on the company for unusual price hike while Shinepukur Ceramic was the worst loser, losing 9.88 per cent.
The Chittagong Stock Exchange (CSE) also ended lower after eight days with its All Shares Price Index (CASPI)—shedding 134 points to close at 16,237 while the Selective Categories Index – CSCX falling 79 points to close at 9,791.
Of the issues traded, 149 declined, 115 advanced and 34 remained unchanged on the CSE.
The port city bourse traded 67.61 million shares and mutual fund units with a turnover value of nearly Tk 1.55 billion.