Africa as a resource-rich continent can be the most viable place for business and commercial activities of Bangladesh.
With its 1.3-billion people, Africa is a magnet for expansion of trade, as Bangladesh Mission in Ethiopia recently cited this in a letter to commerce ministry.
The apex trade body, the Federation of Bangladesh Chambers of Commerce and Industry, recently sought policy support from the government to grab export opportunities in the yet-untapped African countries.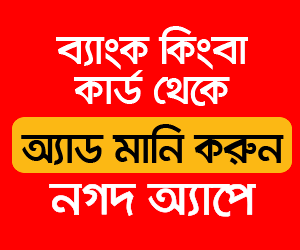 Africa has the gross domestic product (GDP) size of $3.4 trillion as estimated by the United Nations Economic Commission for Africa.
Its economy will increase to $29 trillion by 2050.
The African Continental Free Trade Area, founded in 2018, is the largest free-trade area in the world.
The Bangladesh mission is expected to arrange a seminar in Addis Ababa that hosts 142 embassies, headquarters of African Union and UN Economic Commission for Africa.
An estimated 200 other international organisations are there to promote products and services of Bangladesh in Africa, according to the letter.
The seminar is likely to be held on 30 June or 04 July.
The mission has, thus, sought necessary approval from the ministry to organise the event.
"We want to increase the volume of export in the bloc. For this, we're working on the issue," says a senior official of the ministry.
"Bangladesh exports to only five to six African countries and high import tariffs are a major barrier, apart from infrastructure deficiencies there, to increase exports."
Service sector is an ideal proving ground for investment there, he adds.
The ministry has started negotiating with a number of African nations to sign bilateral free trade agreements (FTAs) to boost trade and investment, he cites.
The government will sign more FTAs and preferential trade agreements (PTAs) with different countries to offset potential losses of trade facilities in the European Union and America after LDC graduation.
"Trade with African nations will benefit Bangladesh if we increase trade ties further," says a high official of the ministry, adding that it has enormous untapped trade possibilities in Africa.
He estimates that Bangladesh's exports will rise by $6.0-6.50 billion a year if countries in Africa, Latin America and Southeast Asia offer duty-free access.
"Bangladeshi pharmaceutical items have a very good market in the region as we have seen a very positive growth in Africa."
In fiscal year 2020-21, the volume of export to Africa was more than $396.94 million, including South Africa (over $110.41 million), discloses the Export Promotion Bureau.
Of the amount, more than one-fourth earnings were achieved from South Africa.