Two trade-bodies -- BKMEA and BTMA -- have advised their respective member units to abide by the government's instruction of keeping the factories closed during the ongoing strict lockdown until August 05.
The Bangladesh Knitwear Manufacturers and Exporters Association (BKMEA), in a notice issued on Saturday, said, "The government has imposed countrywide strict lockdown from July 23 to August 05 due to the deadly new variant of the virus, and our factories are not out of the restriction purview."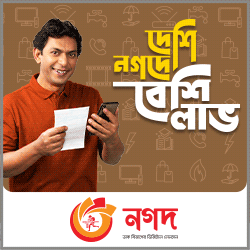 "Though the 14-day lockdown will hamper planning of your export activities, you have to accept the loss for doing business in a coronavirus-free environment in future," BKMEA President A K M Salim Osman said in the notice.
He requested all its 1,500 members to abide by the government's instruction despite incurring financial loss during the lockdown, and not to pay any heed to third party.
He also said they would seek incentive support from the government after the lockdown comes to an end.
Besides, on the same day, the Bangladesh Textile Mills Association (BTMA), in a separate notice, claimed that all its member units remained closed.
It also hoped that all textile mills would remain shut during the ongoing strict lockdown.
"The responsibilities will lie on respective mills in case of defiance of the restriction," BTMA President Mohammad Ali Khokon said in the notice.
On the other hand, the Bangladesh Garment Manufacturers and Exporters Association (BGMEA), the apex body of some 4,500 mostly woven manufacturers, did not issue any such announcement to its members.
According to the BGMEA, some 1,912 of 4,500 units are in operation.
When asked, BGMEA President Faruque Hassan said they did not issue any closure or opening guidelines or announcement from the association.
All the factories, except the units that manufacture products for preventing Covid-19, would remain closed until August 05 in line with the government's instruction, if there is no further instruction, he noted.
However, the BGMEA, through a text message on July 19, advised its members to take preparations for opening factories from August 01, after Eid holidays, amid the lockdown.
BGMEA Vice President Md Shahidullah Azim said the trade-body was in favour of strict lockdown until July 31.
It believed that the government might re-consider their request to allow them to operate factories from August 01, if the infection rate comes down.
On July 15, the BGMEA, BKMEA, BTMA, Bangladesh Terry Towel and Linen Manufacturers and Exporters Association, and Bangladesh Garments Accessories and Packaging Manufacturers and Exporters Association in a joint letter urged the Prime Minister to keep their export-oriented garment and allied factories out of the purview of the strict lockdown, and allow the units to resume operations after a short Eid vacation.
Garment factories, however, announced their respective Eid holidays, ranging from five days to 11 days, and resumption of operations in different dates.
According to Industrial Police, a total of 303 factories continued their production activities on Sunday.
Some 233 or majority of those were medicine manufacturing units, followed by food and beverage, flour, poultry and fish feed, fish processing, gas, biscuit, packaging/carton, and oxygen units.
The rest included chemical, ceramic, leather, plastic, consumer products and medical equipments, according to IP data.
Law-enforcing agencies, meanwhile, closed three units, including one textile and one ceramic, in Gazipur on Sunday morning, as those tried to operate. Mobile court also fined them for violating the government's instruction, according to IP officials.