---
Bangladesh has moved five spots up to rank 93rd among 100 countries in the Global Startup Ecosystem Index 2021 published recently.
Besides, Dhaka came in 263rd among one thousand cities, showing prospect for the tech-based innovative businesses, revealed the global index report launched by StartupBlink, an international research platform.
"The Bangladesh Startup Ecosystem is emerging innovation hub, ranked at number 93 globally, and shows a positive momentum 5 spots up since 2020. Bangladesh also ranks at number 4 for startups in South Asia," it said.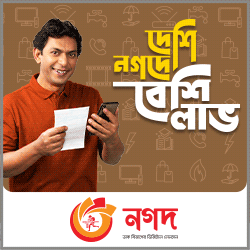 Apart from Dhaka, two more cities in Bangladesh were also ranked in top 1,000 major cities across the globe. Dhaka is followed by Khulna at 977 and Chattogram at 993.
"Bangladesh is an ideal place to locate for Transportation, Ecommerce & Retail and Social & Leisure startups," the report said.
It mentioned a sample of 12 transportation startups, 10 ecommerce & retail startups, and seven social & leisure startups in the South Asian country.
Bangladesh has strong economic potential, which requires active support from the government to materialise, the report added.
Top priorities should be improving infrastructure and internet stability, it suggested.
"In 2021, we see changes to the financial investment landscape in Bangladesh aimed at developing more opportunities for the local startup ecosystem," it said.