Bangladesh will seek further extension of duty-free and quote-free (DFQF) facility for Bangladeshi products in the Thai market to enhance bilateral trade volume, officials said.
As part of the exercise, Dhaka is getting prepared to negotiate with the Southeast Asian country in the 6th Joint Trade Committee (JTC) meeting to be held between the two countries.
Bangladesh is expected to host the meeting in January 2022. It has already suggested the meeting date for Thailand's consideration, said the officials.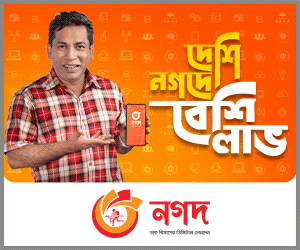 "The most important platform for bilateral trade negotiations between Bangladesh and Thailand is the JTC," a high official said, adding that the fifth JTC meeting was held in Bangkok on January 08, 2020.
The meeting discussed the renewal of DFQF facility in Thailand, as the DFQF scheme was due to expire on December 31, 2020, according to a document of the Bangladesh mission in Thailand.
The embassy also continued its efforts for bilateral engagements through multi-pronged approaches.
But the Thai authority concerned informed Dhaka that it would take time, as the scheme had the involvement of 46 countries. Thailand also suggested signing a bilateral free trade agreement (FTA) for a quick solution in this connection.
Bangladesh recalled the submission of a request list for additional 36 products under Thailand's DFQF scheme, and requested the country to reconsider the request to help enhance bilateral trade and lessen the existing trade imbalance, mentioned the embassy letter.
Extension of the Thai DFQF scheme would require approval of the cabinet and the parliament, as the facility is provided to 46 LDCs according to the United Nations list.
Bilateral trade between Bangladesh and Thailand dropped to $910.05 million in 2020 from $1,067.90 million in 2019.
In 2019, Bangladesh utilised benefits of the DFQF scheme to the tune of US$ 541,000. In 2019, the volume of Thailand's exports to Bangladesh amounted to $987.16 million, while that of Bangladesh to Thailand was $80.74 million.
Bangladesh exports products like knitwear, household articles, sewing thread, jute rope and bags to the country.