Ridesharing and online food delivery companies in the country are treating their workers unfairly, including paying them very little money, says a new study.
These online platforms failed to ensure a minimum standard and none of them scored more than one out of 10 on how fairly they treat workers, according to the study released Wednesday.
A total of 10 platforms -- Pathao, Pathao Food, Food Panda, Car Bangla, Hungrynaki, Obhai, Shohoz Foods, Truck Lagbe, and Uber -- were rated on five principles.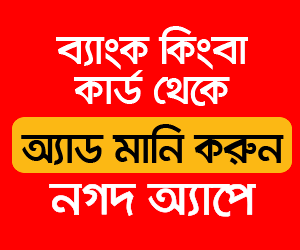 Four of them got one out of 10 while the rest got zero on their treatment towards workers, the study said.
The study titled 'Fairwork Bangladesh ratings 2021: Labour standards in the gig economy' is the first of its kind in Bangladesh. It was funded by the Federal Ministry for Economic Cooperation and Development (BMZ), commissioned by the Deutsche Gesellschaft für Internationale Zusammenarbeit (GIZ).
With a net worth of US$259 million, the ridesharing industry is among the largest segments and represents 23 per cent of the transportation sector. The remote platform economy or 'cloudwork' generates $100 million annually.
The market value of ridesharing start-ups in Bangladesh is likely to reach $1.0 billion in the next five to seven years, according to the study.
"The annual Fairwork Bangladesh ratings show that the working conditions of platform workers are far from desirable. They continue to face unfair labour practices and lack protections afforded to employees," the study said.
The study findings further revealed that only one platform, Lily, provided documented proof that their workers are paid a minimum monthly wage of Tk 8,100. However, despite Lily's actions to ensure minimum wage, it fell short of the living wage threshold in Dhaka.
The study also found that there are incidents of net income deficit—16 out of 103 ridesharing workers interviewed were working for a loss due to work-related costs, high platform fees, and the cut taken by intermediaries.
Ninety-two out of 103 gig workers interviewed feared for their safety and security while on the job. Four platforms (Truck Lagbe, Foodpanda, Pathao, Lily) said they were developing an insurance policy for their workers, though only two could provide evidence of ongoing efforts in practice, it added.
All workers have to sign up with terms and conditions embedded in their mobile apps, but they do not always provide sufficient assurance to workers. Only one platform – Foodpanda, received a point for this principle.
No platform received any point on Principle 4, which is Fair Management.