Beringia Energy Global BD Ltd, a sister concern of US's Beringa Energy, has acquired two 108 megawatt (MW) capacity under construction furnace oil-fired power plants from Maisha Group, founded by late ruling Awami League lawmaker Md Aslamul Hoque.
"We have acquired the power plants aiming to bring them on track within the next one year," chairman and president of Beringa Energy Ziaur R Chowdhury told the FE.
All necessary agreements with the Maisha Group over the purchase of these two furnace oil-fired power plants - Dhaka North Power Utility Co Ltd and Dhaka West Power Ltd - having the total generation capacity of 216 MW, have already been inked, he said.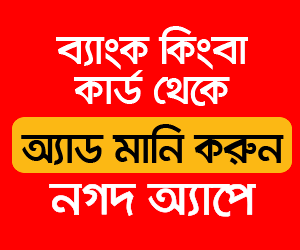 Maisha Group inked power purchase agreements (PPA) with the state-run Bangladesh Power Development Board (BPDB) on October 12, 2011, in order to set up these within 12 months and initiate commercial operations by October 11, 2012.
Subsequently, an implementation agreement was also inked with the Ministry of Power, Energy and Mineral Resources to implement the high sulfur fuel oil (HSFO)-fired power plant projects under the Build, Own, and Operate (BOO) basis as Independent Power Producer (IPP).
The group won both the power plant projects on an unsolicited basis without participating in any tendering process.
To implement the power plant projects at Basila of Keraniganj in Dhaka, the group had imported a number of equipment, including electricity generators, but failed to make any headway.
It finally sold the power plant projects despite repeated extensions of the commissioning schedule.
However, the price at which both the power plant projects have been handed over to Beringia Energy, could not be known.
"We have already taken over the project sites and initiated works to implement the power plant projects," said Beringia Energy's top brass.
Mr Chowdhury, a Bangladeshi American, hoped Bangladesh's stable electricity generation would be strengthened further with the implementation of the power plant projects.
"We have plans to build new gas-fired power plants too in Bangladesh to help the country switch to clean energy," he said.
Beringia Energy is also eyeing to install new solar power plant projects and develop a liquefied natural gas (LNG) terminal and import LNG to ensure the country's future energy security, he added.
Bangladesh has around 5,700 MW capacity furnace-oil fired power plants - of which, 4,500 MW capacity plants are owned by the private sector, while the remaining 1,200 MW capacity is owned by the public sector.