Despite having huge potential in increasing passengers to and from Nepal, Biman is grappling with problems, including inadequate aircraft and manpower, in operating regular flights in this important route.
The annual growth of passenger carrying by Biman Bangladesh Airlines to and from Nepal is about 10 per cent, major share of which is students, tourists and migrant workers.
Biman's officials said this during the celebration of its 43 years of operation to and from Nepal at its Kathmandu station.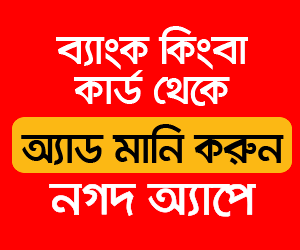 They also informed that the national flag carrier carried nearly 2.5 million (25 lakh) passengers on the Dhaka-Kathmandu-Dhaka route over the last 43 years.
Biman's Director (marketing and sales) M Ali Ahsan was present as the chief guest at the ceremony. Rajeeb Hasan, country manager of Nepal station of Biman chaired the event.
Ali Ahsan said though Biman was born in 1970s, it is still creeping with various problems. But recently Biman management has decided to add two 787 aircraft to its fleet by next year and two 777-200 by next two months for the convenience of the passengers.
"We have huge shortage of manpower which the board has taken into consideration and probably the problems will be sorted out by this year," he said.
The national flag carrier carries about 25,000 passengers annually which has been increasing due to attractive tourist spots in Nepal and enhancement of economic cooperations and trade between the two countries.
Besides, a large number of Nepalese migrant workers heading for Middle East and South East Asian countries prefer Biman for their transit in Dhaka due to affordable fare.
Biman started Dhaka-Kathmandu-Dhaka flight operation as its 4th international destination in February, 1974.
Currently, Biman is operating its brand new Boeing 737-800 ER aircraft on Dhaka-Kathmandu route every day with 162 seat capacity, 12 business and 150 economy class.
Special guest and Biman General Manager (public relations) Shakil Meraj said Biman's route has unlocked a raft of destinations for passengers flying out of Katmandu, who are traveling to many far-flung destinations from its Dhaka hub.
"Today Biman celebrates a giant stride in its journey. I know the road that led to today was bumpy and full of great obstacles. Yet all of those challenges were overcome," he said.
Meraj said the passengers on the Dhaka-Kathmandu-Dhaka are increasing as a good number of businessmen and Nepalese students are currently traveling through Biman, apart from the tourists. However, the cargo carrying to and from Nepal is insignificant as most of the goods are carried by roads.
Ali Ahsan awarded five top travel agents based in Nepal.
The ceremony was attended by representatives of Nepal Civil Aviation, Royal Nepal Airlines, Global Distribution System Galileo, local travel agents and Nepal- Bangladesh Chamber.