With the government high-ups keen to start a direct shipping service between Bangladesh and the United Arab Emirates (UAE) amid growing trade, the Ministry of Shipping has advanced faster to realise the vision.
After consultation with different stakeholders, ministries and the government departments concerned, the shipping ministry has drafted an agreement document within a month - to be signed between the two nations.
"We have prepared a zero draft and taken opinions from the ministries and departments concerned," said a senior official of the ministry.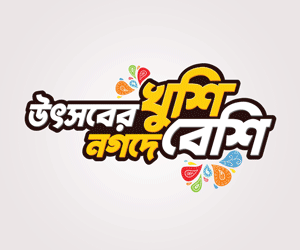 He said after finalising the draft, Bangladesh would share it with the UAE.
The official said both the government and private sector ship owners would join the shipping service to carry goods between the two countries.
The annual trade volume between Bangladesh and the UAE is $1.8 billion. The goods are mainly shipped between the two nations through transhipment ports in Singapore and Colombo, in the absence of a direct shipping service.
Trade through transhipment ports takes over a month - the time can come down significantly once a direct shipping service is established between Bangladesh and the UAE, said the stakeholders.
"The route will be very viable," said another shipping ministry official.
Bangladesh has a good export trade with the UAE and the gulf region, he said. "The UAE is also very interested. They contacted us through the foreign ministry." Both the businesses and the government have keen interest to launch the direct shipping service with the UAE, he added.
Prime Minister Sheikh Hasina visited the UAE last month and the issue was also discussed then, the official noted.
The private sector ship owners also have shown interest in materialising the plan.
Contacted, Chairman of Bangladesh Ocean Going Ship Owners' Association Azam J Chowdhury said there was a huge business potential if direct container shipping service started between the two countries.
Bangladesh has a huge prospect for vegetable export to the UAE since many Bangladeshi citizens live there, he said.
"In the absence of a direct shipping service, trade between the two countries is yet to be boosted," Mr Chowdhury told the FE.
If goods can be sent to Dubai through direct shipping service, those can be distributed in the whole gulf belt, he pointed out.
He said Bangladeshi ship owners had only a few container vessels now. "The government should give more tariff advantages so that more companies come forward in the container shipping business."