Bangladesh exports to the vast European market may face an uphill duty wall of 12 per cent after the country's LDC graduation and grace time if a fresh deal is missed.
Over such an envisaged grim prospect economists prod government negotiators who are going to join a joint commission meeting with the European Union to do their best to clear the decks for a fresh trading arrangement for preferential access to the largest export destination.
The current GSP Plus facility for zero-duty export to the market of the bloc lapses after 2029, with the prospect of leaving Bangladesh exporters to an uneven competition with their competitors in case of no new trade treaty.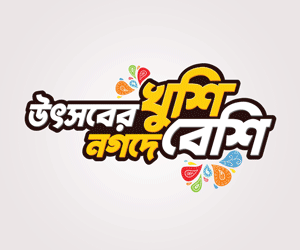 Future trade preferences are, however, tagged with tough compliance issues already given for forethought. And the twins are going to be discussed analogous.
Industry-insiders and analysts say the emerging factors surrounding Bangladesh's graduation from the least-developed -country status could take a toll on the country's exports to the European Union market unless the issues are addressed in time.
They think the headwinds may stem from the EU's green deal, its free-trade agreements with other major garment- producing countries, and environment, social and governance (ESG) compliance initiative.
If the proposed EU generalised scheme of preferences for 2024-34 get through the European Parliament without any amendments, Bangladesh's readymade garment and textile products may not get the duty-waiver benefits under the GSP Plus arrangement after 2029, experts and exporters fear.
After 2029, Bangladesh-made readymade garments might face 12-percent duty while its one of the major competitors-Vietnam-- would sail through zero-tariff regime in the meantime due to its free-trade agreement with the EU, they note.
Economists, as such, recommend for the government to start "policy discussions on the urgent need for a transformed and revitalized relationship with the EU", which, according to them, is lacking now.
Assessing the emerging trends and realities influencing the future of an EU-Bangladesh trade regime remains a major task, they point out.
Talking to the FE, Mohammad Abdur Razzaque, chairman of Research and Policy Integration for Development, cited the EU law that allows Bangladesh duty-free market access even after three years of LDC graduation.
Bangladesh is scheduled to graduate by 2026 and will enjoy existing duty benefit until 2029 with a grace period added up.
Thereafter, to avail trade preferences under the new GSP regulation, Bangladesh might confront stiff competition and challenges with the other exporting countries that have FTA with the EU, apart from compulsion for environment-friendly production under the EU green deal and ESG compliance, he explained.
"Time has come to redefine the current trade and cooperation regime with the EU as the recently proposed GSP regulation might result in discontinuation of any benefits for Bangladesh's clothing items after the graduation of the country," says Mr Razzaque, also a director of the Policy Research Institute of Bangladesh (PRI).
Besides, Bangladesh's graduation in 2026 will also result in immediate termination of LDC-related trade preferences in many countries, including Australia, Canada, China, India, and Japan.
Duty in those countries might increase by 5.0 per cent to over 25 per cent.
Only the EU would provide an additional three-year grace period and thus trade preferences under 'Everything but Arms (EBA)' will come to an end in 2029.
After graduation, Bangladesh can apply for duty-free market access under the EU GSP+ programme.
But the proposed EU GSP regulations specify that if the combined share of knitwear, woven and home textile items from a country exceeds 6.0 per cent of the total EU imports of the same products, safeguard measures would be triggered to remove duty-free market access for these products, he explains.
The combined share of the products from Bangladesh is more than 13 per cent of the total EU imports of the same, according to official data.
According to the EU regulations, if the share of EU GSP-covered imports of the same products exceeds 37 per cent, no preferences will be accorded to the relevant products.
Official data show that Bangladesh's share in total EU GSP- covered imports of the product group is almost 50 per cent.
"Bangladesh's RMG products would not be eligible for GSP+ benefit, and an average 12-percent duty would be applicable once the proposed GSP scheme comes into effect," Mr Razzaque says.
While Bangladesh stands to lose trade preferences, FTA could allow its competitor Vietnam to gain competitive advantages as the agreement between Vietnam and the EU took effect in August 2020, he mentions.
If Bangladesh fails to negotiate any bilateral agreement with the EU, after 2029 the scenario will be reversed as duty on the exports from Vietnam will come down to 0 per cent under FTA from 12 per cent while 12-percent duty will be applicable to Bangladesh RMG products from the existing zero-rated tariff, he further explains the paradox.
Besides, the EU has recently proposed a green deal aiming to make use of a carbon-border adjustment mechanism to internalise the cost of carbon dioxide (CO2) in both domestically produced and imported goods.
"Under the EU Green Deal, environment-friendly production could soon be a major factor in export-competitiveness," he notes.
When asked, a commerce ministry official said they were working to develop a policy on signing bilateral trade agreements with major trading partners.
The EU-Bangladesh Joint Commission meeting is scheduled to take place this week where they would propose that the European Commission remove the safeguard clauses from the new GSP regulation so that Bangladesh RMG can get GSP+ facility.
Talking to the FE, Bangladesh Garment Manufacturers and Exporters Association vice-president Md Shahidullah Azim said Bangladesh's graduation to a middle-income country would definitely cause some significant changes which need collaborative and joint effort to navigate.
"We currently enjoy single transformation rules of origin under Everything But Arms (EBA) scheme of EU GSP. With the graduation we'll have to follow 'double transformation' rules of origin which will be difficult for many of the items, especially woven garment," he added.
Besides, the changes in the internal fiscal policies may affect the competitiveness, he said, adding that they need to realign those policy supports to meet the need of the industry as well as to facilitate potential areas of growth and investment, especially in the area of investment in primary textiles and non-cotton textiles and garments.
"To prepare for facing the graduation challenges, we need empathetic considerations from our longstanding trade partners like EU and other preference-giving countries in terms of extending the current scheme by at least 10 years," he says.
Exporters and economists also stressed signing bilateral agreement with major trading partners, including the EU, to attract investment that might divert to other countries which have tariff benefits.
The country fetched more than 61 per cent or US$19.43 billion out of total US$ 31.45 billion worth of apparel-export earnings from the EU in the last fiscal year.