Speakers at a programme on Tuesday urged the government to improve capacity and skills in disaster risk management (DRM) for a sustainable economic development.
They also suggested providing incentives and tax benefits to the businesses stepping forward to contribute to the government initiatives regarding DRM.
The views came at a national symposium on "Private Sector Participation and Leadership in Disaster Risk Management" and the launching of the first ever "Private Sector Emergency Operation Centre (PEOC)".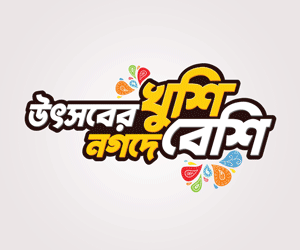 The event was organised under the SUPER project initiated jointly by Dhaka Chamber of Commerce and Industry (DCCI), ActionAid Bangladesh (AAB), United Purpose, and World Vision.
State Minister for Disaster Management and Relief Dr Md Enamur Rahman addressed the programme as the chief guest while Philippines Ambassador to Bangladesh Alan L Deniega and European Civil Protection and Humanitarian Aid Operations (ECHO) Head of Office in Dhaka Anna Orlandini spoke as the guests of honour.
DCCI President Rizwan Rahman gave a welcome speech at the day-long event while AAB Country Director Farah Kabir made the closing remarks.
The state minister, in his speech, said though Bangladesh is a success model in disaster management, the country still needs to improve disaster risk management skills for sustainable economic development.
He said usually it is the duty of the government to carry out proper disaster management to reduce risk; therefore, the private sector's engagement is very important.
He said South Asia's first-ever PEOC has been established on the DCCI premises and it will enhance the skills of the private sector in this area.
Mr Enamur also noted that the ministry has initiated a state-of-the-art National Emergency Operation Centre (NEOC) which will help create databases and provide required assistance.
In his welcome speech, DCCI President Rizwan Rahman said natural disasters can have a significant impact not only on mass people and the environment but also on the private sector.
Any disaster hampers supply chain, production and overall marketing of all businesses, he said, adding that disaster risk has far-reaching consequences from natural events like earthquake, fire and chemical explosion that heavily strike on sustainability of enterprises.
He also said Bangladesh has adopted several policies to reduce disaster risks in the recent past and now initiatives are needed to prioritise disaster management across the private sector.
Referring to the establishment of the first-ever PEOC on the Dhaka Chamber premises, he called for focusing on proven and institutional financing techniques to mitigate disaster risks and its consequences on businesses.
He said the government can ensure debt instruments -- bond, grant and transfers, PPP-based financing, securitisation, blended financing and low-cost bank borrowing under a refinancing scheme to transfer massive risks of affected businesses.
Mr Rahman also said, "The private-sector engagement in disaster risk management can play a critical role towards achieving our long cherished economic vision."
In this regard, the authorities concerned can give incentives or tax benefits to the businesses that invest on their own on emergency response initiatives, he added.
Philippines Ambassador Alan L Deniega said his country allocates about 5.0 per cent of its total budget for disaster risk management due to the country's vulnerability to natural disasters.
He said that his country established the first private sector emergency operation centre in the world in 2018.
He also said that for capacity improvement in disaster risk management, both the public and private sector should come forward to work together.
ActionAid Bangladesh Country Director Farah Kabir said the private sector has to play the dominant role in disaster risk management for the sake of development and sustainability.
She also said there should be an integrated risk analysis system under the supervision of public-private partnership.
Following the inaugural session, three parallel sessions titled 'Risk financing strategy', 'Artificial intelligence based solution for hazard anticipation' and 'Role of private sector working group and private sector emergency response team to make PEOC functional' were held.