Bangladesh needs closer economic partnership with its regional peers to reap the benefits from enormous potentials of the current century which is predicted to be dominated by the Asian economies, economists have suggested.
They called upon the policymakers to revisit the existing trade and investment policies and prepare those in a way that will be suitable for absorbing the future challenges the country might face after its graduation from the LDC (least developed country) status.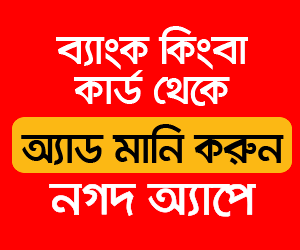 The economists also recommended taking lessons from the countries that failed to get rid of the middle-income trap for decades and acting accordingly to avoid the risk of falling into the trap.
They came up with the suggestions at a roundtable titled 'Turning Points in 2020: Analytical and Policy Challenges' on the concluding day of the three-day "Annual BIDS Conference on Development (ABCD) 2021" on Friday.
In a keynote speech, noted economist Prof Wahiduddin Mahmud said the mega infrastructure projects will be potentially beneficial to the economic growth, but only when these can foster more private investment, especially export-oriented FDI, so that the repayment of the suppliers' credit taken for these projects would not create balance of payment problems.
"That again, in turn, is related to the whole issue of economic governance and the improvement of the business environment," he said.
Negotiations on free trade agreements (FTAs) take a longer time and a lot of expertise, while the governments often make the mistake by relying too much on the business leaders 'assuming rightly' that they have first-hand insights on the trade potentials.
"But any beneficial FTA involves some losers and some gainers among the existing businesses," he added.
Former lead economist of the World Bank Syed Akhtar Mahmood pointed out that there were many countries with similar aspirations like Bangladesh to move from lower income to higher income countries, but not all the aspirations were met.
There are examples of countries like Argentina and South Korea which are stuck in the middle-income trap. One of the major reasons why the countries are trapped is lack of adequate emphasis on innovation and productivity improvement, he said.
"There has to be investment in innovation, in product development, in improved processes and in improved business models. All of these together help increase productivity. Bangladesh needs to do that," Mr. Mahmood said.
Giving an example of the highly potential electronic sector, he said that the government recognises its economic importance and provides incentives to the sector players.
The protected climate allows people in the area to make a lot of profit without necessarily improving productivity and it raises a risk that they would get spoiled by that, he added.
"So the question is shall we get stuck in the import-substituting Made-in-Bangladesh approach or are we going to use that as launching pad to Made-in-Bangladesh, which is truly export-oriented," he added.
Distinguished fellow of the Centre for Policy Dialogue (CPD) Dr Mustafizur Rahman said Bangladesh's transition from predominantly preferential market access competitiveness to productivity-and skills-driven competitiveness would be a challenging task.
"Because Bangladesh through LDC graduation will lose many preferences that are available for LDCs and it largely helps our export grow," he said.
Terming the regional markets as the next frontiers for Bangladesh, he said the country exports only 12 per cent of its overall merchandise shipments to its three neighbouring markets - South Asia, Southeast Asia and the ASEAN bloc.
"So, conscious policy choices have to be made for ensuring our transition is sustainable," he said.
Also giving examples of two economic powerhouses like India and China, Mr Rahman said India annually imports goods worth US$ 400 billion, but Bangladesh exports products worth only US$ 1.25 billion to India.
China imports goods worth $ 2,200 billion, of which Bangladesh's share is less than $ 1.0 billion only.
"There are enormous potentials. If we want to gain more, we need closer economic partnership with these countries," he added.
Chairman of Policy Research Institute (PRI) Dr. Zaidi Sattar said Bangladesh switched its economic gear to an outbound, export-oriented market regime since 1990 that has changed the country's fortune.
Terming the existing protection structure a barrier to export diversification, he said the higher tariff structure in the domestic market discourages many industries to go for export because profitability in the domestic market under the existing tariff regime is much higher than that of exports.
"That's why we could not see much progress in non-apparel exports. It should be rationalised and made performance-based," he added.
Senior secretary at the ministry of finance Abdur Rouf Talukder said the government made four policy interventions in response to the fallouts of Covid-19 pandemic.
These were increased public expenditure, number of subsidised credit lines, expanded social safety net coverage and increased money supply.
The government allocated a Tk 1.9 trillion fund as stimulus packages, which is 6.23 per cent of the GDP. As a result, the economy rebounded strongly and managed to maintain the positive growth trajectory, he said.
Bangladesh Bank governor Fazle Kabir said the fiscal policy cannot alone solve the crisis caused by the pandemic. "Fiscal and monetary policies need to go together. That's exactly what we did," he said.
He warned that inflation may face some challenges in the coming months due to rising prices in the global commodities market, economic recovery and demand-side pressure.
Bumper production of paddy and the government's serious drive for piling up food stock from both internal and external sources may provide a sense of relief, he mentioned.
MCCI president Nihad Kabir highlighted the importance of adequate data that will help analyse the regulatory framework and find places regionally and globally where the country can itself meet the needs of the market.
Prime Minister's economic affairs adviser Dr Mashiur Rahman said the financial institutions need to be more cautious and efficient in the loan selection process to avoid the risk of bad loans.
He also stressed on the importance of a predictable tax structure that will give enough boost to the investors and businesses.
Prime Minister's principal secretary Ahmed Kaikaus said the government provides incentives heavily to shrimp or fish export but it never picked up, whereas the aquaculture picked up and became the fourth largest producer of the world.
"Where did the money come … it's 100 per cent indigenous. So, we must have to internalise the strength of our own economy," he added.
Speaking as chief guest, state minister for planning Dr. Shamsul Alam said the country achieved too many things on socioeconomic fronts over the last several years because of good plans.
He said the government is well aware of the multidimensional challenges and prepared plans accordingly for a sustainable transition to a higher income nation by 2041.
"Don't worry, policy support, whatever needed, will be done because we have a strong leadership," he added.
FBCCI president Jashim Uddin, BIDS director general Dr Binayak Sen, BIDS director Sultan Hafeez Rahman and executive director of Brac Asif Saleh, among others, took part in the discussion.