upay has signed an agreement with Fashol Dotcom Limited, a produce supply chain network, to disburse salaries and other allowances of the marketplace through the mobile financial service provider.
Emon Kalyan Dutta, chief sales & service officer of upay, and Mamunur Rashid, director & chief operating officer of Fashol, signed the agreement on behalf of their respective organisations.
According to the agreement, after receiving salary in their upay salary wallet, Fashol employees can cash out the money from any upay agent points across the country.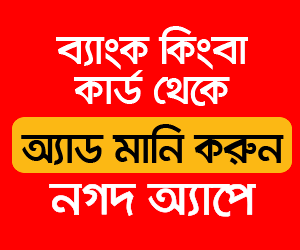 upay account has a multi-wallet feature which includes a primary wallet, salary wallet, remittance wallet, and disbursement wallet, says a media release.
The employees will receive the salary in their salary wallet and they can cash it out from any agent points with any cash-out fee.
Besides, they can also withdraw the money, store in their salary wallet, at a UCB-owned ATM in free of cost, the release added.
Moreover, after receiving the salary in the upay account, employees of Fashol Dotcom can also avail a wide range of services like-- fund transfer, mobile recharge, utility bill payment, merchant payment, etc.
Among others, Shakib Altaf, Deputy Director, Hasan Mohammad Zahid, Kazi Nusrat, Account Manager of upay, and Md. Mahmudul Hasan Khan, Head of HR, Md Aminur Rahman, Head of Finance, and Sabirah Akter, Executive, HR of Fashol Dotcom Limited, were present at the signing ceremony held at the Fashol Dotcom Limited office in Dhaka recently.