Safe transportation amid floods and the irritant of highway-waterway extortion will be a key challenge for cross-country supplies of sacrificial animals, which are in surplus, officials tell a press briefing.
Bangladesh has a stock of 12.13 million animals against the demand for 9.8 million for Eid-ul-Azha festival.
The government is fully prepared to celebrate the festival, said fisheries and livestock minister SM Rezaul Karim on Thursday.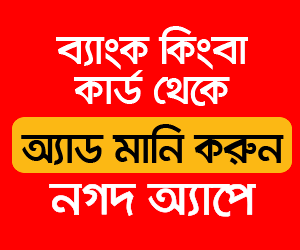 He made the comment while chairing an inter-ministerial meeting on assessing demand, supply and ensuring hassle-free cattle transport ahead of Eid.
The meeting was hosted at the Department of Livestock Services (DLS) in Dhaka city.
Mr Karim says the domestic cattle-rearers and farmers have more than 12.13 million of cow, goat, sheep and buffalo against a demand for 9.8 million.
"So, there is no crisis or shortage," he adds.
"Hygiene rules will be strictly followed in the market as sick animals won't be allowed to sell. Both buyers and traders will take part in the transaction without any hassle."
An adequate number of law-enforcers will be deployed to maintain law and order to celebrate the festival delightfully, he continues.
The minister says farmers can sell animals from their home without any hasil (tax) like that of last year.
They can also sell animals at their desired haats [animal markets] as law-enforcers will ensure smooth supply and value chain, he adds.
Flood in the country's north-east has come as a blow to the transportation of sacrificial animals to the affected Sylhet, Sunamganj and other districts.
Smooth supply without any hassle like extortion will be ensured on highway and river routes to make the Eid market safe for cattle rearers and traders, he says.
Fisheries and livestock secretary Muhammad Yamin Chowdhury says measures will be taken in coordination with Bangladesh Bank for smarter financial transactions.
Online sale will also be encouraged for hassle-free trade for both buyers and sellers, he tells the briefing.
Additional livestock secretaries Shyamal Chandra Karmakar, Md Taufiqul Arif and SM Ferdous Alam, divisional commissioners, DLS director general Manzoor Mohammad Shahzada, senior officials of health and railway ministries, department of road transport and highways, ICT department, Dhaka north and south city corporations, Bangladesh Dairy Farmers' Association representatives also spoke.
According to the DLS, a total of 9.1-million animals were sacrificed during Eid-ul-Azha last year against an available stock of 11.91 million.
Reuters adds: Authorities in Bangladesh are bracing for the spread of waterborne diseases and racing to get drinking water to people stranded in their homes by flooding across a quarter of the country, an official said on Thursday.
Nearly 2,000 rescue teams were trying to reach flood victims in 17 of the country's 64 districts and bring them water and other supplies, Atiqul Haque, director general of the Department of Disaster Management.
"With the flood waters receding, there is a possibility of an epidemic. We fear the outbreak of waterborne diseases if clean water is not ensured soon," Haque said. "Ensuring availability of drinking water is our top priority."
More than 4,000 people have contracted various waterborne illnesses so far, including diarrhea, in flood-hit districts, with more than half the cases in the Sylhet region, the Directorate General of Health Services said on Thursday.
"The situation is alarming. We are getting more and more patients each day. They are mainly suffering from diseases like diarrhoea, dysentery, fever, skin infections and other waterborne diseases," Ahmed Hossain, Civil Surgeon of Sunamganj, one of the worst-affected districts, said.
Fatema Begum, a mother of three in Sunamganj, said the floods had washed away everything. "There is not even a trace," she said of her small thatched hut. "We don't even have a second pair of clothes. No one has came to help."
The monsoon brings heavy rain and floods to South Asia between June and October, especially in low-lying areas like Bangladesh, where rivers swollen with waters pouring out of the Himalayas often burst their banks.