Pricey wheat flour has become pricier further in the market as importers and traders have reviewed prices of the staple just in three days on excuse of export ban by India, said market observers.
Finer flour (maida) packet hit maximum Tk 68 a kg on Tuesday at retail markets and coarse variety flour (ata) packet at Tk 48 a kg, as leading companies started raising prices, according to the city groceries and the Trading Corporation of Bangladesh (TCB).
Loose maida price marked an all-time high as it retailed at maximum Tk 62 a kg while loose ata was sold at Tk 46 a kg in the city market on Tuesday.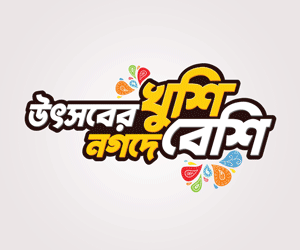 The Indian government on May 13 last imposed a ban on wheat export to maintain its domestic supply but kept the market open for its neighbours in diplomatic channels.
However, the declaration fuelled up prices in the global wheat market as both European and North American wheat hit new records in the last four days.
Euronext wheat price hit US$453 a tonne and Chicago (CBOT) $488 a tonne on May 16, according to global portals tradeeconomics.com and busniessinsider.com.
The TCB's Tuesday data showed wheat flour prices increased by 6.0-8.0 per cent just in the last three days as both millers and traders started to charge higher.
The current price is 13-16 per cent higher than that of last month and 25-51 per cent pricier than a year ago, said TCB.
Loose flour prices, however, increased by Tk 150-300 per 50kg sack in Moulovibazar, Karwan Bazar and other wholesale markets of the city in the last three days.
Billal Hossain Mithu, a restaurant owner at Rayerbazar-Beribadh, said he had bought ata on Tuesday from Moulovibazar at Tk 2,150 per 50kg sack, which was Tk 1,900 a week back.
He said maida price had also increased to Tk 2,850 a sack, which was Tk 2,600 a week ago and Tk 2,400 a month back.
The price of paratha or flatbread has already been reviewed two times and it is now being sold at Tk 10 per piece following a surge in both flour and edible oil prices, he said.
It is not possible to raise the price further as my targeted customers could hardly afford, he said.
Asked, Bashundhara Group General Manager (head of sales, bulk and retail) Md Redhwanur Rahman said his company was yet to review the price.
He said they had planned the review before the fasting month of Ramadan but withheld it later on.
He said their two-kg packet of maida is being sold at Tk 120 now which might be reviewed within a few days.
Mr Rahman informed the FE that maida production cost was Tk 61-62 a kg now following the rocketing import prices of North-American as well as Australian wheat.
Consumers Association of Bangladesh (CAB) Vice President SM Nazer Hossain said the major importers and their allied traders had raised the price in excuse of the export ban by India.
The importers and traders have increased the flour prices referring to the high import price, but its raw wheat was imported much earlier at $360-450 a tonne when wheat price was still maximum Tk 42 a kg and minimum Tk 35 a kg in Chattogram and other trading hubs, he said.
Domestic traders hiked prices much earlier amid lack of government monitoring as well as absence of any specific policy regarding the wheat market, he said.
Value chain expert and farm economist Prof Golam Hafeez Kennedy said no specific precaution was visible here that the government had taken to ensure smooth supply of the item through the private sector at competitive prices during this volatile global condition.
Such vacuum has been giving opportunist traders to cash exorbitant profits from wheat and its flour trading like that of edible oil, said Prof Kennedy.
The wheat staple is crucial for Bangladesh's food security as the demand is minimum 7.5 million tonnes annually - of which, the country could produce a maximum of 1.0 million tonnes, he said.
The government should start talks with the Indian authority to know 'the interpretation' of the Indian directive which clearly stated that 'neighbouring countries could source wheat as per their respective government's request,' he noted.
Apart from India, supply from other European, Oceania, Latin and North-American countries should be boosted to ensure necessary supply in coming months, he added.