Tax exemption for raw material import, central bonded warehouse facility, and policy modernisation can help sustain growth of the plastic industry in the post-LDC era, speakers said at a programme Saturday.
They said the country needs to replicate the RMG (readymade garment) success model in export-oriented manufacturing sectors, including the plastic sector.
They mentioned product diversification, improved design, plastic waste management ecosystem, establishing accredited world class testing lab, foreign direct investment (FDI)-friendly policies etc. are prerequisite for further expansion of the export market for plastic.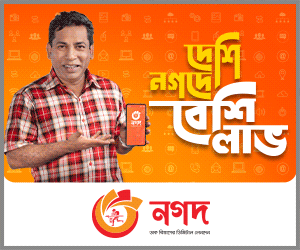 The observations came at a webinar titled "Sustainable export growth in post-LDC world: strategies for the plastic sector" organised by Dhaka Chamber of Commerce and Industry (DCCI).

Principal Secretary to the Prime Minister Dr Ahmad Kaikaus addressed the event as the chief guest and Federation of Bangladesh Chambers of Commerce and Industry (FBCCI) President Md Jashim Uddin as the special guest while National Board of Revenue (NBR) Member (Customs) Dr Md Shahidul Islam, former professor of Chemical Engineering at BUET Dr Ijaz Hossain, and PRAN RFL Group CEO Ahsan Khan Chowdhury spoke, among others.
Bangladesh Plastic Goods Manufacturers and Exporters Association (BPGMEA) President Shamim Ahmed presented the keynote paper at the event chaired by DCCI President Rizwan Rahman.
In order to identify the challenges of the plastic sector to be faced in the post-LDC era, Dr Kaikaus suggested forming a national taskforce consisting of the public and private sector.
The existing relation between the public and private sector is stronger than ever that leads Bangladesh to a new height, he said adding: "The government is very committed to reform any policy to ease trade and investment."
Urging for better plastic waste management solutions across the country, he suggested setting up own certification agency based on the public-private partnership (PPP) model.
He also emphasised recycling entire used plastics to minimise pollution as there are still no alternatives to the product.
Besides, he said that the freight charge and logistic cost for export of the plastic sector is quite high and needs further adjustment.
FBCCI President Md Jashim Uddin said, "We need a world class accredited testing lab, proper policy support with intellectual property rights (IPR) and innovation in design and development."
Urging the government to declare the plastic sector as a green industry, he said in order to facilitate 100 per cent recycling, an extensive waste collection mechanism under the guidance of city corporations and municipalities are needed.
Demanding an equal corporate tax rate for all exporters, he said the corporate tax rate for the RMG sector is 12 per cent while the plastic industry pays 30 per cent.
DCCI President Rizwan Rahman in his opening remarks said that the plastic sector witnessed a rapid commercialisation and became an important export item of Bangladesh.
Export of plastic goods contributes about 0.33 per cent to the GDP (gross domestic product), he said adding around 5,110 companies are operational in the plastic sector and 98 per cent of them are under the SME group.
Since many preferences will not exist in the post-LDC era, Mr Rahman suggested signing free trade agreements (FTAs) and regional trade agreements (RTAs) with potential countries to increase exports.
Besides, a favourable tariff regime is needed to support raw material import in the post-LDC time while a specific incentive plan is needed to promote bio-plastic, he added.
In the presentation, BPGMEA President Shamim Ahmed said Bangladesh fetched around US$ 1.0 billion from exporting plastic products while the size of the domestic market now stood at around $ 3.0 billion.
The plastic industry is the 8th largest export earning sector in Bangladesh maintaining a 4.5 per cent yearly growth.
In the post-LDC period, the sector will lose competitiveness, duty free market access, subsidy or incentives and will have to follow stringent compliances.
In this regard, import-export policies should be reformed highlighting the needs of LDC graduation, he said.
Meanwhile, NBR Member Dr Md Shahidul Islam emphasised recycling plastic products to reduce environmental pollution and cost of production.
Mentioning that over 80 per cent of the demand for plastic is met with locally made products, he said companies should work more on value addition, product diversification, quality assurance, and innovative designs for grabbing the export market.
Referring to the country's enhanced capacity of recycling plastic products, PRAN-RFL Group CEO Ahsan Khan Chowdhury said meeting domestic demand, Bangladesh now exports plastic items to USA, Australia, Germany, and some other European countries.
Stressing capacity building of the plastic industry, he said exports from the sector can be boosted significantly by increased competitiveness through adapting cost effective production and reducing international freight charges.
Besides, Mr Chowdhury requested the authorities concerned to slash duty on import of raw materials of plastic and provide bonded warehouse facility for the sector aiming to increase export.