Contracted long-term LNG suppliers have slashed the sales commitment to Bangladesh for next year to cash in on 'volatile' spot-market prices amid post-corona business rebound, sources said.
The short-supply commitment on the liquefied natural gas or LNG might lead to the country's overall natural gas-supply shortfall next year if local gas output does not increase or the government does not ramp up LNG imports from alternative sources, market-insiders said.
Two existing long-term LNG suppliers -- Qatar's Qatargas and Oman's Oman Trading International (OTI) -- have committed to providing a total of 56 LNG cargoes in 2022, which is 17.65 per cent, or 12 cargoes lower compared to current calendar year's 68 cargoes, a senior Petrobangla official told the FE.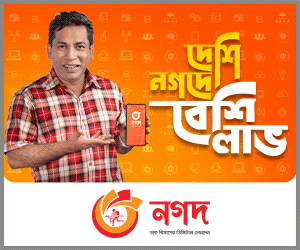 Besides, the government has not yet adopted any plan to import LNG from spot market next year although it imported a total of 16 LNG cargoes from spot market in 2021.
"The long-term suppliers are providing a minimum quantity of the gas to state-run Petrobangla as the contract price of the fuel is cheaper than spot-market rates," said one energy official.
They prefer trading in LNG on the volatile spot market where prices surged around fivefold of the rates under term deals, they said.
Under long-term deals with Qatargas and OTI, the purchase prices for Bangladesh currently range up to US$11 per million British thermal unit (MMBTU), according to the latest price as on November 25, 2021.
The average spot LNG price for December delivery into Northeast Asia now hovers around $30 per million British thermal units (MMBTU), industry sources said.
The LNG price in Asian spot markets last month, however, surged up to $56 per MMBTU for November deliveries.
The regular size of an LNG cargo is 138,000 cubic metres.
Bangladesh has now kept the import of the gas from spot market on hold at least for until December next in view of the price surge and lower demand for natural gas during winter.
Currently, the country imports five to six LNG cargoes from the two long-term suppliers.
Petrobangla started regular import of the liquefied gas on September 9, 2018. It inked the first-ever sales and purchase agreement with Qatar's RasGas to buy annually around 2.5 million tonnes per year, or Mtpa, of lean LNG over 15 years.
During the initial five years of the deal-making, RasGas will supply annually around 1.8 million tonnes of LNG, which will increase up to 2.5 Mtpa in next 10 years, said a senior Petrobangla official.
The purchase price has been set at around 12.65 per cent of the three-month average price of Brent crude oil plus $0.50 constant per mmBtu.
If Petrobangla has more demand during the first five years, it can increase the import volume annually to 2.5 Mtpa, and during the next 10 years, the government petroleum agency has the option to reduce the amount by 10 per cent every year.
If Bangladesh takes less than the base amount of LNG, in any year, it will have to pay the price on a take-or-pay basis.
It has a similar SPA with Oman's OTI to import annually around 1.0 Mtpa LNG for 15 years.
Petrobangla has been purchasing LNG at around 11.9 per cent of the three-month average of Brent crude oil prices plus $0.40 cents per mmBtu and the payments are to make within 25 days of delivery.
The petroleum agency has the option of increasing LNG imports to 1.5 Mtpa or lowering it to 0.9 Mtpa without having to pay penalties.
Country's overall natural gas output currently is hovering around 2974 million cubic feet per day (mmcfd), of which 581 mmcfd is re-gasified LNG and the remaining around 2400 mmcfd of gas output comes from local gas fields.