The government has planned to prepare a policy for cross-border e-commerce, aiming to facilitate exports of Bangladeshi products online.
Currently, there is no specific policy in the country to operate the cross-border trade through digital platforms.
To this effect, three sub-committees were formed earlier - one by the National Board of Revenue (NBR), while two others by the Bangladesh Bank (BB) and the Directorate of Post, respectively.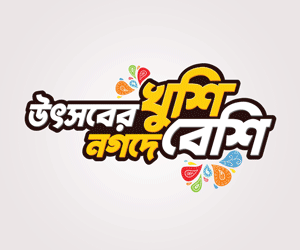 The sub-committees are supposed to submit three separate reports to a high-powered coordination committee headed by the commerce ministry.
The coordination committee will then review the suggestions or proposals and prepare a draft policy or propose amendments to the existing policy or other laws, if needed.
According to the minutes of a meeting, a number of e-commerce platforms are currently operating cross-border trade through digital platforms which may lead to money laundering in the absence of a proper policy.
The activities of hundi - an illegal cross-border money transfer network - can be checked if a formal policy framework is put in place, mentioned the minutes.
In the absence of a digital policy, the government has been losing a huge amount of revenue too, said a source.
Besides, many are running e-commerce business activities staying abroad - this is contrary to the e-commerce guidelines-2021, he added.
Contacted, e-Commerce Association of Bangladesh (e-CAB) Vice President Mohammad Sahab Uddin said there was a huge potential for cross-border trade through companies.
A proper policy can do wonders for the e-commerce sector, he said, adding that it was possible to earn US$5.0 billion foreign currency at this moment from cross-border trade.
Currently, global cross-border e-commerce market size is around US$1,000 billion, which will hover around US$4,820 billion by 2026, mentioned Mr Uddin.
The main categories of cross-border e-commerce trade are: entertainment and education, apparel and accessories, consumer electronics, home furnishing, personal care and beauty, healthcare and nutrition, footwear, food and beverage, digital wallet, etc.
The start of cross-border trade will help increase the country's export earnings, according to the recommendation of a document.
Currently, a number of issues have plagued the cross-border e-commerce in Bangladesh. Advanced cross-border payments, including PayPal, are not accepted here.
There is no logistics support like air cargo, ship or land-based delivery ecosystem.
Advanced education of global marketing, shipping or legalisation is also absent.
Besides, local manufacturers or entrepreneurs also face issues on how to use proper technology to process their goods, added the document.
The cross-border e-commerce will have good impact in the country's different sectors, said experts.
As a result, product quality will improve and employment opportunities will increase, they added.
Educational content and services, higher value of agriculture items after processing, pharmaceuticals, fish and meat, and textile items, among others, may be exported through e-commerce channels, said an entrepreneur.
The e-commerce sector is growing and the size of the industry currently hovers around Tk 16 billion.