CHATTOGRAM: The Chittagong Port Authority (CPA) is procuring new equipment to modernise and increase the capacity of the Chittagong seaport.
CPA procured a modern high-speed patrol boat from Italy which reached the port on Sunday.
MV Songa Cheetah reached Chittagong seaport with containers and the high-speed patrol boat for Chittagong Port Authority (CPA) on the day.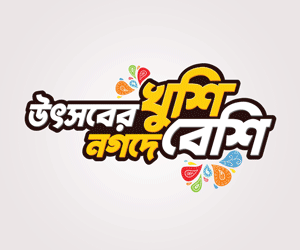 The MV Songa Cheetah left the Chittagong seaport on February 07 this year with 950 TUEs containers of readymade garment (RMG) and returned to Chattogram on Sunday with the high-speed patrol boat for CPA.
High-speed patrol boat was designed and made in Italy for CPA.
The boat can float on the sea in the rough weather and can carry the officials from Chittagong seaport to Matarbari Deep Seaport area within a short time.
The boat is 16.5 metres long with a draft of 1.2 metres. It costs Tk 220 million and can carry a total of 16 persons at a time.
The boat includes high-tech machinery like satellite ruder, navigational equipment etc.
The marine department of CPA will complete the trial of the boat after unloading from the MV Songa Cheetah. The unloading of the boat will be completed after unloading of 300 containers from MV Songa Cheetah.
Meanwhile, the CPA has procured two new tug boats for increasing its capacity to berth the big ships. The new tug boats with 5000 BHP and 70 MT Pull capacities will be high-powered.
The CPA and Cheoy Lee Shipyards Ltd of China signed an agreement in this regard on March 15 this year at the CPA hall.
CPA Secretary Md Omar Faruk said, "CPA is procuring the new equipment including high powered tug boats for increasing its berthing capacity. We hope that we can berth big ships by the high-powered tug boats."
He said, "The newly procured two tug boats will reach the Chittagong seaport in June this year."