Uniform toll collection on the Dhaka-Mawa-Bhanga Expressway would not start along with the Padma Bridge toll operation as was planned with effect from June 26, officials said.
As a result, vehicles crossing the Padma Bridge would have to stop three times to pay tolls for small bridges within the 55 kilometre span for a few more days.
All preparations have been completed to inaugurate the Padma Bridge tomorrow (Saturday). The toll operation would start on Sunday morning after opening up its traffic for common people.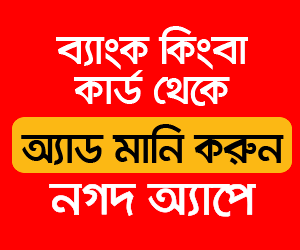 Sources said pandal for the citizens' function during inauguration was set up at Mawa along with plaques at Mawa and Janjira.
Necessary works of the 6.15-km bridge, approach roads and toll plaza were also completed.
China Major Bridge Engineering Co Ltd, contractor of the main bridge, and Korean Expressway Company (KEC) have already taken over the charges of operation and maintenance of the country's main bridge.
However, the Roads and Highways Department (RHD) would continue toll collection at an interim rate from three bridges, including Postogola and Dhaleshwari, as tenure of the current toll operator would end this month. The agency is yet to sign agreement with the new operator, sources said.
The RHD has been collecting toll at an interim rate of Tk 10 per km for medium-sized vehicles, as approved by the finance minister in February 2021.
Sources said the RHD decided to revise the toll rate after inauguration of the Padma Bridge, but the Ministry of Road Transport and Bridges recently halted the decision.
"The ministry does not want to change the toll rate now," said an official, saying that the average toll rate of Tk 10 per km would be applied until next revision.
The RHD has selected KEC as the toll operator after negotiation - following its unsolicited proposal to collect toll and maintain the expressway for next five years.
Officials said the Cabinet Committee on Government Purchase approved the KEC proposal on Wednesday (June 22). But, it would take a few more days to complete the necessary formalities, including holding a contract signing ceremony.
KEC has been selected to carry out operation and maintenance work of the Dhaka-Mawa-Bhanga Highway along with approach roads of the Padma Bridge.
The Bangladesh Bridge Authority has already signed an agreement with the company to work for five years for Tk 6.92 billion.
As per the proposal, KEC would carry out toll collection activities, operation of intelligent transport system (ITS), and operation and maintenance of the Dhaka-Mawa-Bhanga Expressway.