The Middle-Eastern job market emerges as a major hub of Bangladeshi nurses as the government successfully sent a group of professionals recently while a good number are in the pipeline.
Europe can also be a potential destination for medical professionals as Italy has already expressed its willingness to hire nurses from here, officials say.
To this effect, a draft memorandum of understanding (MoU) has been sent to Italy by Bangladesh Overseas Employment and Services Limited (BOESL), the lone state-owned manpower exporter, they add.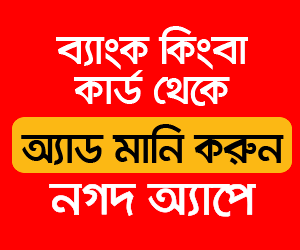 If Bangladesh can fulfil a good combination of skill and experience, a significant number of nurses can find jobs abroad each year.
The BOESL received demand orders for 1,100 diploma and BSc nurses from different government hospitals in Kuwait in recent times.
As many as 900 nurses have been qualified to go to the Arab nation. Of them, 74 went there last month.
The professionals will be recruited without migration cost through City Group General Trading Company and Advance Technology Company in Kuwait.
The monthly salary will vary from Tk 80,000 to Tk 90,000 with overtime and a yearly increment.
"We'll be able to send all of them within two to three months," says BOESL managing director Billal Hossain.
"We believe our nurses will do well in the workplace and that will help create more demands gradually in the coming days," he hopes.
Bangladesh and Italy are also going to sign an MoU soon on the recruitment of nurses to the European country, cites the BOESL top official.
"We have sent a draft MoU to the Italian authorities concerned," he says, adding that good knowledge of Italian language is mandatory for prospective migrants.
Approximately 40,000 posts for nurses are available at public and private nursing institutes at home, according to Bangladesh Diploma Bekar [unemployed] Nurses Association.
Barring a number of hospitals, nurses here receive poor salaries, says Sahidur Rahman, former law affairs secretary of the association.
It can thereby be a good option for nursing professionals if they go abroad with jobs, he adds.
The demand for medical professionals, especially for nurses, in different developed countries has mounted manifold since the outbreak of the Covid-19 pandemic.
If government provides necessary support, Mr Rahman observes, a large number of nurses can secure good jobs abroad.
However, according to officials, there are some challenges in getting the required number of nurses for sending them abroad.
Three-four years' experience and English language proficiency are must-haves for Kuwait-bound nurses. But such skilled nurses are not available here currently.
"If destination countries allow two-year experience, we can supply manpower smoothly," says Mr Hossain.
The BOESL also received a demand for 10 nurses from Qatar, but they could send only two nurses who fulfilled the requirements.
Another problem is certification, adds Mr Hossain as international-standard certification is crucial for appointment of a nurse abroad.
This burning issue has recently been discussed and the National Skills Development Authority (NSDA) will take necessary steps to this end soon.
"If we can meet the requirements of the international market properly, we'll be able to send 2,000 nurses from next year," remarks the BOESL executive.