Ogrogami panel, a panel of the e-commerce entrepreneurs, has announced its manifesto ahead of the upcoming e-CAB elections scheduled to be held on June 18.
The announcement was made at FARS Hotel and Resorts in the capital recently, says a media release.
Ambareen Reza, co-founder and managing director of Foodpanda Bangladesh, and Shahriar Hasan, co-founder and chief executive of Paperfly Limited, unveiled the manifesto.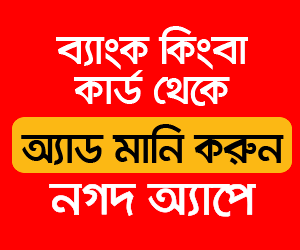 The panel pledges to create 1.0 million new jobs in two years and promises to take the country's e-commerce industry to a 5.0-billion dollar industry.
In addition to expanding the scope of professional development and institutional support for members, the manifesto emphasises cross-border policy and popularisation of digital payments for the expansion of the sector.
The panel also promised to take various initiatives to provide priority services to the members and improve their skills.
Ambareen Reza announced the establishment of a startup academy and incubation center to develop the startup ecosystem; in the process, take new entrepreneurs forward in the e-commerce sector.
It will be the job of the startup academy to increase the global connectivity of local startups, connect them with investors and make them more efficient through various types of training. In short, all kinds of support and mentorship will be provided for a startup to move forward globally, he said.
Shahriar Hasan, Co-founder of Paperfly, raised the issue of entrepreneur-friendly policies and promised to take necessary steps to formulate entrepreneur-friendly policies.
In addition, discussions and workshops will be organised for entrepreneurs to keep them aware of digital security, said Mr Shahriar.
Above all, the entrepreneur promises that e-CAB will play a leading role in taking the e-commerce companies of Bangladesh to the world market within the next four years.
Referring to the issue of increasing women's participation, and a member-friendly e-CAB, Shomi Kaiser, the leader of Ogrogami Panel, said, "We want to establish e-CAB as a member-friendly, inclusive organisation."
"In addition, to ensure gender equality, we have set a goal to increase the participation of women among e-CAB members to 50 per cent."
"We will work to increase the number of women entrepreneurs as well as improve the skills of the members. In addition, we want to build a strong workforce with the participation of skilled manpower and members who will take our country's e-commerce sector forward," she said.
Putting emphasis on digital payments, Mohammad Abdul Wahed Tomal, one of the members of Ogrogami Panel, said, "We are committed to taking necessary steps to organise e-CAB's ever-increasing activities and strengthen the organisation's own secretariat-based activities. Through which, I believe that it will be possible to meet the present and future needs. We will take various initiatives to popularise Cross Border Policy and digital payments to take Bangladesh's e-commerce sector to the international level."
Stakeholders from tech sector, including members of Ogrogami Panel, were present during the announcement of manifesto.
Leading panel members are: Shomi Kaiser (Dhansiri Digital), Mohammad Abdul Wahed Tomal (Computer Jagat), Mohammad Sahab Uddin Shipon (Diabetes Store), Nasima Akter (Reverie), Asif Ahnaf (Breakbite), Mohammad Saidur Rahman (Digital Hub), Ruhul Quddus Chhotan (Focus Frame), Shahriar Hasan (Paperfly) and Ambareen Reza (Foodpanda).
The e-Commerce Association of Bangladesh (e-CAB) election will be held on June 18. There are 795 voters in the election.