Online payment processor PayPal is set to roll out services in Bangladesh on Thursday, but local users will miss out on many of the features.
For instance, Bangladesh will not allow users to send out money abroad via PayPal, due to the central bank's arcane foreign exchange rules. That will make it just a one-way money channel -- at least for now.
Bangladesh has been considering the launch of PayPal since 2011, sparking enthusiasm among IT freelancers and other users. But their celebrations will be muted.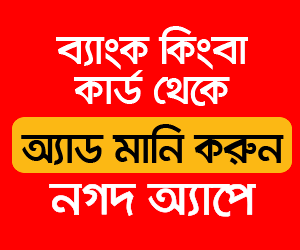 Sajeeb Wazed Joy, ICT adviser to the prime minister, will inaugurate the PayPal services from Bangabandhu International Conference Centre in Dhaka.
Though entrepreneurs and freelancers in the information technology sector have hailed the long-awaited step, they also have some concerns.
State Minister for ICT Zunaid Ahmed Palak said freelancers would benefit from the services when asked about PayPal operating in Bangladesh. It will make digital transactions easier and increase inward remittances, he added.
The PayPal account-based online payment system is currently available in 203 countries across the world. In South Asia, it is available in India, Nepal, Bhutan, Sri Lanka and the Maldives.
PayPal has 203 million active users. Bangladeshis can sign up for an account through the official website or through apps on iOS and Android devices.
While Bangladeshi users will not be able to send money abroad, they will also be barred from making online purchases or booking hotels.
But it brings a huge benefit to the freelancers engaged in remote work: they will be able to receive funds from abroad into their e-wallets. "That was our first goal," said Palak when asked about the benefits and restrictions.
Bangladesh has over 1,500 Facebook app developers and nearly 3,500 developers working for Google.
The PayPal service will be available through its Xoom Express, a digital payment service provider, according to Palak.
San Francisco-based Xoom, a member of the PayPal family since 2015, launched its money transfer service to Bangladesh in 2015 in collaboration with Social Islami Bank.
The government is discussing online purchases and money transfers via PayPal, Palak said indicating that these services could be made available with permission from the central bank.
Palak looks to Finance Minister AMA Muhith and Bangladesh Bank to ease the restrictions going forward. "I think they will open them up in order to make us more relevant in the global economy."
"The services could start after the central bank alters policy."
To add to the frustrations of potential users, Bangladesh limited PayPal services to only nine banks: Sonali, Rupali, Islami, Agrani, Janata, Uttara, Pubali, Social Islami and BRAC Bank.
Freelancers still have some questions regarding the services' operation.
"We often see people losing out on opportunities because they do not have PayPal," freelancer Ishtiaque Ahmed Tomal said, reports bdnews24.
"But the amount the banks will charge and the exchange rates they'll offer on foreign currency are a matter of concern."
"Many use Payoneer to bring money into the country," said a freelancer who works at Upwork and who wishes to remain anonymous. "They charge $30 per year. If anyone opens a Payoneer account through me I receive $25."
"I received a MasterCard through the service and can withdraw money from any ATM in the country."
Many others have already managed to make PayPal accounts through other means, the freelancer said, though the situation is troublesome. The accounts could be closed immediately if PayPal comes to know of them.
Freelancers also say they also have problems with government banks and point to their limited ATM networks.
PayPal will eventually be available through all banks, said a deputy general manager at the Bangladesh Bank Payment System Department.
"We are planning to allow users to spend dollars abroad," he said when asked about the restricted payments.