Recovery of most micro enterprises in the country is yet to reach pre-pandemic level, according to a new study.
The study further said that the coronavirus outbreak made female workers more vulnerable.
Besides, light engineering firms have been facing troubles due to a supply crunch of raw materials, it added.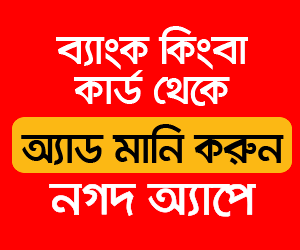 The study - 'How has Covid-19 affected micro enterprises and workers in Bangladesh' - was presented at a session of three-day Annual BIDS Conference on Development on Wednesday.
Bangladesh Institute of Development Studies (BIDS) organised the conference on the occasion of 50 years of Bangladesh independence, at a city hotel. Participants also joined the event through a virtual platform.
Executive Director of the Economic Research Group (ERG) Sajjad Zohir chaired the session, while Professor Asadul Islam of Monash University presented the research paper.
As per the study, small and medium enterprises (SMEs) contribute to one-fourth of Bangladesh's GDP and generate employment for 56 per cent of total employment.
For conducting the study, two rounds of surveys were conducted among enterprises and workers in two rounds since the pandemic began in early 2020.
Round 2 was conducted in January 2021 when many enterprises were concerned over the lessening of the order quantity and high price of raw materials.
"Some 56 per cent of light engineering enterprises were concerned about raw materials becoming expensive," the paper said.
Many entrepreneurs didn't know about the stimulus package; however, their knowledge on it increased over time, said the paper, adding that only 1.0 per cent received the package in January this year.
"55 per cent of the respondents who know about the package, but have not applied, showed willingness to apply in future," said the study.
In addition, the conference session hosted presentations of two other papers.
Reshad Ahsan presented the second paper on 'The Performance of Value Chains during the Pandemic: Evidence from Bangladesh'.
BIDS Senior Research Fellow Kazi lqbal presented the third paper, titled 'Have Clustered SMEs Performed Better than Non-clustered SMEs during the Pandemic in Bangladesh? Evidence from Three Rounds of Worker-Linked Enterprise Surveys'.
The final paper said about 6.0 per cent of the sample SMEs winded up their business while around eight per cent of the respondent workers lost their jobs, including both surviving and closed-down businesses.
According to the paper, clustered SMEs had an advantage over the non-clustered SMEs.
However, both clustered and non-clustered SMEs relied more on other sources like borrowing from formal and informal sources, than the government subsidised credit scheme.