The secondary market for flats and commercial spaces has been gaining prominence in the country nowadays due to affordability, mortgage facility and swift transfer of ownership.
The demand is mostly driven by the burgeoning middle-class population in the big cities like Dhaka and Chattogram who now have more disposable income to go for property investment, according to Bproperty, a complete property solutions provider in Bangladesh.
Besides, there aren't enough new flats constructed by the real estate developers to meet the soaring demand from customers while the price of new property is also a concern for the middle-class, said Mark Nosworthy, chief executive officer (CEO) of Bproperty, in a recent interview with the FE.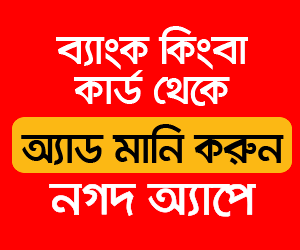 He said, "Typically middle-class families or individuals having monthly income of around Tk 100,000 can't afford to pay rent for the current property they live in and invest in a primary property."
Referring to the concerns of customers regarding delays in new property handover, he said: "There are some developers that can't handover properties in time or ensure the expected quality, and for that reason, many customers prefer second-hand flats over the new ones."
Meanwhile, secondary property allows the customer to move as soon as they make the payment, he added.
Besides, secondary property is always cheaper than the new one while the cost of newly built property is increasing due to material price hikes in recent years.
Mentioning that customers prefer buying such properties mostly in Uttara, Bashundhara, Dhanmondi and Mirpur, he said, "Flats sized in between 1,200 and 1,500 square feet and price range of Tk 7.0 million to Tk 10 million are on top of their list."
Currently, there is a market of over 200,000 new property transactions in the country per year while the secondary property market may be 20 times bigger, he added.
Responding to a question about the reasons behind increase in property sales during the pandemic, Mr. Nosworthy said: "Like other parts of the world, people in Bangladesh couldn't spend their money on holidays, travelling, education, etc., which encouraged them to invest in property."
Bangladeshi people still consider real estate as the most safe and secure sector for long-term investment as there are few alternatives, he also pointed out.
Bproperty has partnered with six banks and non-banking financial institutions (NBFIs) including IPDC Finance Limited, Delta Brac Housing Finance Corporation Ltd (DBH), LankaBangla Finance Limited, Standard Chartered, City Bank and Midland Bank to provide mortgage solutions to the customers.
Since the launch of Bproperty in 2016, over 10,000 properties have been sold and about 30,000 houses were rented through the platform, its CEO said.
Apart from buying and selling of both primary and secondary properties, the platform also provides house rental services and interior solutions for home and commercial spaces.
Talking about the company's future plan, Mr. Nosworthy said the main goal is to strengthening Bproperty's exposure in real estate sector across other cities besides Dhaka and Chattogram as we have been observing strong demand."
Working with banks and NBFIs is also on the priority list of the company to provide more mortgage solutions to its customers, he said.
"We have all required information on real estate in major cities of the country. We understand market pricing and property options, market demand, and we do KYC (know your client) and legal checks on properties," he added.
Asked about the complex process of property registration and transfer in the country, the Bproperty CEO said, "Our job is to work within these policies as efficient as possible to make things easier for the customers."
About 50 per cent of the second-hand property has document issues - either the documents are missing or they don't exist or maybe subjected to fraudulence, he pointed out.
Under that circumstance, a property buyer, in most cases, does not know whether the documents are legitimate or not as they do not have the understanding, he said. "So what we do is, we verify every property and verify all documents for our customers for free of charge."
In this regard, Bproperty work with Rajdhani Unnayan Kartripakkha (RAJUK), city corporations, housing associations, etc. so that the buyers know the properties they are buying are legitimate and not subjected to forgery.
By gaining customers' trust, Bproperty has become a platform for property buyers, sellers, tenants and real estate developers in a short time, the company's CEO said.
He also mentioned that apart from just property buying and selling solutions, the platform also provides commercial property advice, value propositions, and guided property viewings.