The country's small and medium enterprises (SMEs) get access to only one-third of the fund they need for running businesses, while rural entrepreneurs receive only 19 per cent of the funds disbursed.
This was revealed at a national workshop - 'Rethinking MSME Finance: A Post-Crisis Policy Agenda' - held at the Small and Medium Enterprise Foundation (SMEF) headquarters in the city's Agargaon area on Monday.
The SMEF and the United Nations Economic and Social Commission for Asia and the Pacific (UNESCAP) jointly organised the event.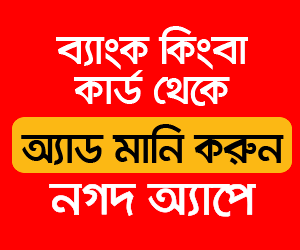 Industries Secretary Zakia Sultana joined the seminar as the chief guest, while SMEF Chairperson Dr. Md. Masudur Rahman presided over the function.
Bangladesh Bank (BB) Director Md Zaker Hossain and SMEF Managing Director (MD) Dr. Md. Mafizur Rahman spoke on the occasion, among others.
The industries secretary said the SME sector accounts for 85 per cent of employments in the country's industrial sector.
The SMEF is working for development of the SME sector to increase its contribution to the country's economy, she noted.
Bangladesh Institute of Bank Management (BIBM) Associate Professor Dr. Md. Mosharref Hossain presented a keynote paper at the workshop.
He said some 5.8 million SMEs, of the total 8.1 million, operate in Bangladesh's rural areas. However, the urban SMEs get access to 81 per cent of loans, and female entrepreneurs get only seven per cent.
In his speech, the SMEF MD said different surveys - conducted by the government and non-government organisations - revealed that 94 per cent of the SMEs experienced lower sales due to the COVID-19 pandemic.
Some 21 per cent of the surveyed SMEs were closed due to the pandemic fallout, 37 per cent staff lost their jobs, and 70 per cent were at risk of losing their jobs. Besides, 83 per cent small businesses incurred losses and 33 per cent could not pay their loan instalments.
He also noted that there was need for increasing the amount of financial support under the government's stimulus packages to help the entrepreneurs offset their losses.
"Either they should get a fresh stimulus package or be provided with low-cost fund," he added.
The workshop was organised to get experts' opinions and recommendations to enhance technology- and cluster-based finance system for the SMEs in the wake of COVID-19 situation.
Keeping the recommendations in mind, the UNESCAP would undertake programmes and strategies in Bangladesh.
Three papers were also presented at the workshop, and representatives of various local and international organisations joined it in-person and virtually.