Steelmakers urge the government to waive all duties and taxes on raw materials forthwith, without waiting until new budget, to save the industry and construction works from a feared nosedive.
They send the SOS message as volatility in global-market prices and ingredient-freighting charges is about to deal a blow to their business and thereby by to a vista of development and building-construction activities.
Bangladesh Steel Manufacturers Association (BSMA) says that the sector and the consumers as well are in serious trouble for increased prices of steel products under cascading impact of the international market volatility.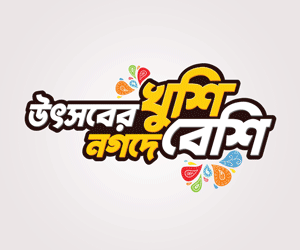 In a release issued Sunday to the FE, the trade body vowed to cooperate with the government in re-imposing the duties and taxes on them once the international market returns to normal.

The statement, signed by BSMA President Manwar Hossain, mentions that many construction projects are facing hitch due to higher cost of the raw materials.
It recalls that the association had predicted the current crisis situation much earlier in the wake of corona virus outbreak across the globe.
"On several occasions, we have been talking about the severe disruption to imported raw materials' supply chain and logistics," the BSMA says, predicting that the situation is likely to take three to five years of post-pandemic period to get back to normal.
Scrap steel price had significantly increased almost 60 per cent between December 2019 and December 2021-the pandemic prime time when the entire world order was virtually upended.
"Even the cost of per-tonne scrap steels has increased to $680 from $565 within just two weeks," the BSMA says.
Different construction firms related to various development projects of the government comprise a lion's share of their consumers, the BSMA says, adding that contractors are becoming unable to purchase the materials due to higher prices, resulting in halt or disruption to the construction works.
"Such a circumstance is creating a negative impact on the country's overall economy," the association notes about economic fallout from the dearth of steel products.
Hailing the Prime Minister's role in retaining Bangladesh's growth trajectory amid pandemic, the trade body says it believes the government would make a time-befitting decision for the sector.
saif.febd[email protected]