Supplying subsidised essentials to 10 million families as Ramadan ex-gratia under a government recipe would cost the exchequer over Tk 6.53 billion, officials say, apart from the ongoing market- intervention spending.
The cut-price selling of soybean oil -- which showed unusual price spirals to the ire of many -- will require the highest volume subsidies of Tk 2.15 billion.
The second-highest subsides will go for lentils, worth Tk 1.91 billion, according an estimate prepared by the Trading Corporation of Bangladesh (TCB).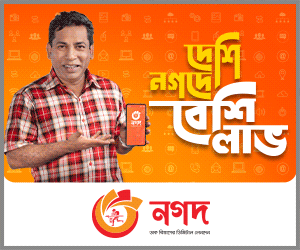 Over Tk 1.16 billion and Tk 693 million will be needed for sugar sale, and gram and dates respectively.
Besides, over Tk 612 million will be required for packaging, family cards, survey and sampling, cost of inter-warehouses transportation, warehouse rent for three months and cost of loading and unloading of products.
The total cost for delivering the key essential commodities has been estimated at Tk 9.50 billion involving the entire drive.
Currently, the TCB has been operating the sales drive of the key essential commodities that will continue till April 27.
The sales drive across the country is being conducted on family cards.
A TCB source said a total of 5.71 million families across the country will be given cards newly while 3.0 million families who were enlisted for government's Covid-19 safety-net programme will also be given the subsidised products.
"A total of 1.2 million families will benefit from the truck sales of TCB products within the areas of Dhaka's two city corporations while 0.09 million people in Barisal division have also been enlisted for the facility," he added.
He further said the 5.71 million cards had already been distributed through local administrations and local-government representatives.
Edible oils, sugar, lentils, onions, gram and dates are being sold in the drive, launched in the wake of price rises.
The government has taken the programme to keep prices of essentials stable during the month of Ramadan.
A family will be able to buy a maximum of two kgs of sugar, two kgs of lentils, two litres of soybean oil and one-kg gram from the TCB sale points.
Soybean oil will be sold at Tk110 per litre, sugar at Tk55 per kg, lentil at Tk65 per kg and gram at Tk50 per kg.
This year, the TCB sales will be coordinated in the district, upzila and union levels by the local administrations, including Deputy Commissioners (DCs) and Upazila Nirbahi Officers (UNOs), following the list of beneficiaries.
"The commerce ministry is monitoring the drive continuously and a control room has already been opened for the purpose," says one official about preventives against irregularities that had been reported in previous aid operations.