Despite being the second-largest Muslim country, Bangladesh performs poorly in zakat (Islamic almsgiving) collection and distribution, and it is still unsystematic.
But this obligatory charity, that a well-off religionist has to make annually, can potentially lead to poverty alleviation and promote microfinance here, sources said.
Md Nurul Islam, who is in his thirties, donates zakat money under his personal arrangement. Before joining a government job, he worked as head teacher of two madrasas (Islamic seminaries) in Mehendiganj, Barisal.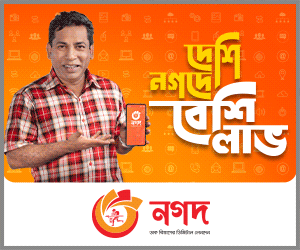 "I've been giving zakat for about five years but I never gave it to any government or private charity. I'm still unaware of the government's zakat collection and distribution system."
"I provide it [zakat] to a student for his educational expenses and also to some poor families to repay their debts," says Mr Islam.
Md Mahin (not his real name), who hails from Badarganj in northern Rangpur district, told the FE that he donated Tk 96,000 to a non-productive social entity last year.
But he later realised that the money could be given to the poor people for their economic activity.
A certain government directive or mechanism for zakat donors should be in place. "It'll help us twofold-fulfilling religious obligation and contributing to social development or poverty alleviation."
It is estimated that 35 per cent of the national revenue and 21 per cent of the national budget could be generated from Zakat in Bangladesh during FY 2018-19.
Zakat collection potential is close to 4.0 per cent of the country's GDP, discloses a decade-long study by Dr M Kabir Hassan, a finance professor at University of New Orleans.
According to a World Bank report, the potential of zakat economy is much higher in Bangladesh with 1.63 per cent of its GDP, the second-highest among Muslim countries.
Talking to the FE, Dr Hassan says zakat collection is not systematic in Bangladesh while there is no official data on zakat collection potential.
"Zakat can help reduce income disparity with economic growth as a poverty reduction tool. Zakat is also considered one of the unique instruments for poverty alleviation as wealth is transferred from well-off people to worse-off people."
"We, in our study using secondary data from 2010 to 2020, calculated Zakat collection potential in Bangladesh and found that the potential is about Tk 840 billion in 2022. It was 260 billion in 2008," he adds.
Zakat can be administered by both government and volunteer organisations.
Pakistan, Malaysia and Indonesia can be shining examples for Bangladesh in collecting and distributing zakat systematically, cites the researcher.
Adjustment between income tax and zakat can ensure greater collection. Tax rebate for zakat payers should be there to increase the volume of collection.
Zakat can reduce pressure on the government's spending on social safety net and foreign borrowing, the Islamic finance expert observes, suggesting advocacy support of the nation's economists to this effect.
"We aren't making the most of zakat in Islamic microfinance or SME sector for a lack of necessary tools like Qard Hassan [benevolent loan] and Waqf."
They can be an integrated model of poverty alleviation through minimising the fund crisis of Islamic MFI significantly, Dr Hassan explained.
He proposed Qard Hassan Bank, a more compatible with the character of the Islamic economic system, and a Saria'h-based digital financial service for collection and distribution of zakat.
Centre for Zakat Management CEO Mohammad Ayub Miah tells the FE that some private agencies are collecting zakat money voluntarily but it is not a big sum.
"A bigger population can get direct (financial) support if the government makes zakat mandatory or set a mechanism so eligible Muslim citizens can give zakat."
"We've already helped over 1.0-million people in some eight sectors, including health, scholarship, medicine, and boat distribution in hoar region," Mr Ayub adds.
His organisation also makes 200 non-Muslim (Hindu families) self-dependent financially with intent to relieve them of abject poverty.
"There are some 20-million conventional microcredit loan recipients in Bangladesh while the IBBL-run rural development or similar Islamic microfinance schemes have only 1.0-million beneficiaries."
Mr Ayub believes Islami banks can play a bigger role in popularise zakat-induced microfinance in Bangladesh.
"We need not work much at policy level as we already have the successful examples of Malaysia and Indonesia. Instead, it's a political will of the government if it wants zakat as a tool to fight poverty," he continues.
Accounts department of the Central Zakat Board under Islamic Foundation told the FE that it collected Tk 658 million from across the country last fiscal.
Islamic Foundation Zakat Fund director Mohammad Harunur Rashid says a draft zakat fund management law is being drafted with greater emphasis on zakat collection.
"However, we're still to know how to deal with the call to adjust income tax and zakat collection," he adds.
"To boost collection," Mr Rashid says, "we reorganised the zakat board to start awareness building and mass campaign, especially in the holy month of Ramadan, to motivate Muslim citizens to donate zakat voluntarily."
He, however, makes it clear that there is no plan to make zakat mandatory.