Another budget was placed in the national parliament on Thursday, having a bigger size of Tk 6.78 trillion, with a plethora of promises but one. Finance Minister AHM Mustafa Kamal has presented a number of lofty promises and targets in the budget. Many of these are populist in nature, but little to address the difficulties facing the citizens regularly. One of the less-addressed issues is mass transport.
As in his previous budgets, the finance minister this year also banks on the ongoing megaprojects on communications infrastructure to deal with the problem of public transport. By doing so, he has sidelined the necessity of decent, efficient and affordable public transport for all.
It was in 2019 when Mr Mustafa Kamal presented his debut budget as the finance minister. In his speech unveiling budget for FY20, he uttered public transport twice only. He mentioned that to establish a planned and integrated modern mass- transport system in Dhaka and the adjacent areas, they were implementing the Revised Strategic Transport Plan (2015-35). He also mentioned that the construction of the first Metro Rail (MRT Line-6) from Uttara to Motijheel and Bus Rapid Transit (BRT) from Hazrat Shahjalal International Airport to Gazipur was in progress. Three years on, the first metro rail is almost ready to run.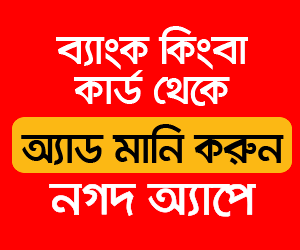 Again, in his FY21 budget speech, public transport was mentioned only once, repeating the FY20s statement. In last year's budget speech, the most pressing issue of public transport got more importance than in the previous years as the minister mentioned it for five times.
Now, in the speech for FY23 budget, he said: Implementation of Bus Rapid Transit (BRT) and Mass Rapid Transit (MRT) in Dhaka city is in progress to strengthen road safety, reduce traffic congestion and to develop an affordable public-transport system.
Nevertheless, mass transport is still not well-defined in the budget speeches. When millions of commuters are suffering due to inadequate and indecent bus-based public transport and when inefficient and risky alternatives like motorcycles and battery-run three-wheelers are mushrooming to fill the void, no direction in the budget to revamp the commuting is disappointing.
The finance minister has allocated some Tk 790.26 billion for the communications infrastructure which was Tk 694.74 billion originally in FY22 and now revised downward to Tk 639.45 billion. So, the new allocation is around 23.60 per cent higher than the revised budget of the outgoing fiscal year.
The commuters in megacity Dhaka need low-floored, easy-accessible, clean public buses. At present, only state-owned Bangladesh Road Transport Corporation (BRTC) has some low-floor buses including double-deckers. All other buses and minibuses -- mostly ramshackle and spew black smoke -- are high-floored with narrow and steep stairs, not friendly for women, children and elderly people. Moreover, the polluted city needs green buses immediately. The proposed budget provides little guidance in this direction.