Colin Luther Powell died on Monday, October 18, of complications from Covid-19, according to his family. He was 84. He was born in New York City in 1937. He was raised in the South Bronx by immigrant parents from Jamaica. Powell attended City College of New York where he studied geology.
Over the course of time, he rose through the ranks of the US military to become the Chair of the Joint Chiefs of Staff under President George H.W. Bush during the Persian Gulf War in 1991. He served as America's first Black Secretary of State during the presidency of George W. Bush.
Powell's ascent to the heights of American life both in terms of power and position as a person of colour and also given his very humble background is just spectacular. In "My American Journey", Powell describes his rise in these words "Mine is a story of a black kid of no early promise from an immigrant family of limited means who was raised in the South Bronx"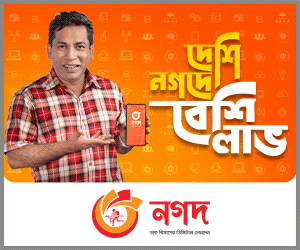 The death of Powell has drawn an outpouring of grief, sympathy and praise from political leaders, both former and current, including President Joe Biden who described Powell as a "dear friend" and a dedicated public servant. He further said Powell "embodied the highest ideals of both warrior and diplomat".
Former President George W. Bush said that he and former first lady Laura Bush were "deeply saddened" by Powell's death. Bush also said "he was a great public servant" and "widely respected at home and abroad".
US Defence Secretary Lloyd Austin, also a retired Army General and the first black Pentagon chief said, "The world lost one of the greatest leaders that we have ever witnessed". Vice President Kamal Harris also noted Powell's racial firsts.
Richard Haass, President of the US Council on Foreign Relations described Powell as "one of the most intellectually honest people I ever met". Haass also said, "Colin Powel was grounded in reality". "Colin Powell was North Star to generations of senior military officers including me" wrote retired Adm. James Stavridis.
A tsunami of eulogies from the US mainstream media are also on display, erupting in characteristic American self-adulation and literally tripping over itself to eulogise Powell. The New York Times hailed him as a "pathbreaker". MSNBC's Joy Reid said, Powell " had some tough moments around our wars, but was a fundamentally good and decent man and a great American we could all be proud of".
However, the Washington Post did mention "more than 100,000 (the figure is an obscene underestimate, the real figure is close to half a million) Iraqi deaths only after, of course, mentioning more important "thousands of American" deaths in Iraq.
But the US mainstream media's eulogies are not equally shared both within the US and outside the US. "I am saddened by the death of Colin Powell without being tried for his crimes in Iraq" said Muntader al-Zaidi, who in 2008 threw his shoes at Bush at a press conference in Baghdad, adding, "now that he is dead, he will not face justice at the Hague for his war crimes. Al Zaidi wrote on Twitter, "I am sure the court of God will be waiting for him".
Belen Fernandez of Jacobin Magazine wrote, "Throughout his career, Powell did a swell job of rallying and maintaining bipartisan support for imperial killing - and putting as 'polite' a face as possible on it". She described Colin Powell as a "killer". In the same magazine Liza Featherstone wrote an article - titled "Colin Powell, Politely Anguished War Criminal, Dead at 84". Jeffrey St. Clair, editor of Counterpunch described Powell as a conman and wrote, "Powell had this gift to such an elevated degree that he was able to retain public confidence even after his tricks had been exposed as lethal frauds, over and over again".
Noted anti-war activists Code Pink described Colin Powell as "a liar and a war criminal". Also, columnist Andray Domise said that not criticizing a black war criminal amounted to "benevolent racism", and that atrocities do not disappear "when it's a Black person giving the green light".
Colin Powell's life is a cautionary tale of going along to get along. There is not a single major instance of US military aggressions over four decades from Vietnam to Iraq war in which Powell did not play a significant role. In fact, he distinguished himself having been involved in committing war crimes in at least five different wars -- Vietnam, Central America, Persian Gulf, Afghanistan and Iraq.
Powell helped to whitewash the massacre of civilians at My Lai during the war against Vietnam, pushed hard for the Gulf War in 1990s, and gave the green light to Ariel Sharon for murderous assault on civilians in Jenin and land grab in the Israeli occupied West Bank.
But it would be impossible to overstate the import of Powell's February 5, 2003 speech at the UN Security Council meeting. He made a 76 minute speech in which he claimed the US had gathered a stockpile of evidence that proved that Iraq had retained chemical and biological weapons of mass destruction in violation of its commitments made under the 1991 Gulf War ceasefire.
Powell brandished satellite photos of what he confidently said were decontamination trucks, aluminum tubes, and other Weapons of Mass Destruction (WMD) paraphernalia. He even held up a fake vial of what could contain anthrax. He provided a pretext for war as trumped as Hitler's excuse for Germany to invade Poland in 1939.
The goal was to frighten the American people with images biological and chemical weapons being unleashed all across America. The plan worked. Given the overwhelming fear and anger arising from the 9/11 attacks, most Americans enthusiastically supported the invasion of Iraq in 2003. Also, the Democratic Party immediately jumped to support the war including Senator Joe Biden of Delaware as well as very high profile socialist Senator Bernie Sanders.
Powell's assertions were pure lies to sell the war against Iraq. It was a ruse designed to gain the support of the American people for a military regime change in Iraq. Iraq never attacked the US nor it had WMD. But it gave the Bush administration the pretext to go ahead with its plans to invade Iraq and pulverise the country and in the ensuing catastrophe almost half a million Iraqis lost their lives.
For all Iraqis, Powell was the face of the invasion leading to the destruction of a prosperous country and creating turmoil in the region, mass suffering and society wide destruction from which Iraq has yet to emerge. Colin Powell was one of the principal instigators of all these.
Powell later blamed his role in peddling these lies on an "intelligence failure". "I regret it now because the information was wrong" Powell told CNN's Larry King in 2010. He even called his UN speech a "blot" that will forever be on his record. Yet, Powell never apologised and also refrained from opposing the war. In fact, he would later claim that "I think we had a lot of success in Iraq. Iraq's terrible dictator is gone". Almost half a million Iraqis are also gone. He never really owned up to what he had done. His conscience went missing.
He was, in fact, a fully committed member in the service of regime change and making a case for it. Once the Iraq job was done, he was drafted as Chair of the Commission for Assistance to a Free Cuba by the Bush administration. He oversaw the preparation of a report advocating various means that could be used to overthrow the Cuban government.
Tariq Ali summed up the career of Colin Powell when he told Afshin Rattansi of RT that "it is similar to Rumsfeld, he was just a white guy doing his job, the deceased war criminal Donald Rumsfeld. With Colin Powell it is the same, but a bit more emotional because of his skin colour what he did. What they do basically serve the empire, tell lies to wage war. He has pre-history to Iraq which is Vietnam".
In fact, no other individual so comprehensively associated with so many crimes including war crimes by the US imperial power over more than four decades as Colin Powell. He was the principal figure who played the most deceitful role for making the dishonest case for war against Iraq.
He had certain aura that propelled him towards the White House so much so that both in 1996 and 2000 he was under intense pressure to go for it as Republican candidate. He was projected as an Ike-redux. But his wife vetoed the whole idea and told him he would not come out of it alive. She was referring to potential assassination attempt.
The Iraq war also marked the beginning of the end of Powell's political career. He was shoved out of the door unceremoniously after Bush won reelection in 2004. His use by date for a political career now completely expired, he moved onto the corporate world to become a "strategic adviser" to the venture capital firm Kleiner Perkins in 2005.
By the time of his death Colin Powell lost all relevance to the politics of the country. Yet, he would be remembered as a military leader and key strategist of an empire that killed countless people and destroyed many nations with particularly destructive impact on the Middle East.