Sporadic clashes between supporters of rival candidates during the local-level elections held in phases have claimed at least 37 lives and left many more injured. The ruling-party nominated candidates and the rebels, also belonging to the ruling party, engaged in clashes in most cases. The main opposition BNP is not taking part in the polls.
Never before had polls at the grassroots been so much violence-prone. Political experts have largely blamed the decision to hold the local-level polls under the party-banner and non-participation of the main opposition BNP for the large-scale violence. It is no denying that elections these days have become, to a great extent, a one-party affair.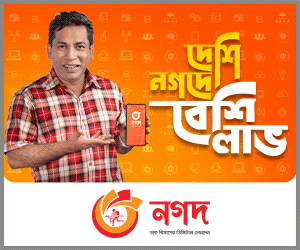 Is there any other reason for the people being more attracted to the latest local government elections? Are the local bodies such as union parishads (UPs) now enjoying more power and authority than before? Has there been a change of mind of the central government to allocate increased resources to the local-level bodies?
Nothing of these has happened. The status of LG bodies has remained unchanged as far as power and annual allocations are concerned. The UPs are still finding it hard to pay salaries to their staff regularly and repair roads and bridges for a shortage of funds. The rivalry is mainly over acquiring social status and power. Once elected, the UP or pourshava chairmen find themselves in deep financial crisis as the revenues collected in the form of tax and fees and the government annual grants are too meagre to run the day-to-day affairs.
The people's representatives are more enthusiastic about taking part in elections than demanding more power and resources for the LG bodies that are more of lame ducks.
This is an issue more relevant to the need for widespread decentralisation of administration and ensuring productive activities and all other essential amenities of life at the local levels.
The fact remains that all powers lie with the people manning the Bangladesh Secretariat and most health, educational, recreational, communication facilities are located in Dhaka, the capital city.
There have been lots of talks about decentralising the administration and ensuring essential facilities at the grassroots so that people living in outlying districts feel discouraged about coming to Dhaka.
But nothing tangible has happened so far. All powers and facilities are still concentrated in a few hundred square miles of the metropolis. People living in outlying districts, towns and remote villages have to come to Dhaka in their thousands every day to meet their official and many other needs. Some of them stay back permanently, thus contributing to the city's ever-increasing population.
Undeniably, divisional and district towns are now far more developed than before. Most facilities are available there. However, there are questions about their quality. The government has built some large educational and health facilities in districts, but those are not enough, in terms of need and quality. Thousands of families are moving to Dhaka every year to get their children admitted to 'quality schools and colleges. The same is true in the case of higher education. Medicare is yet another issue that is drawing many people to the capital city.
Cities and towns, for the past two to three decades, witnessed the mushrooming of private hospitals and clinics. But what they are lacking includes modern equipment and skilled health workers. Moreover, the middle class people living in outlying districts are more prone to coming to Dhaka to consult high-profile health professionals. The government has built a significant number of public medical colleges and hospitals in districts. But the problem is that senior doctors do not want to go to district hospitals. If transferred, they lobby hard to cancel the transfer orders and, in most cases, become successful.
All specialised hospitals are located in Dhaka. Patients are required to come to Dhaka to get treatment. The government could have built such hospitals in divisional cities to lessen the people's suffering.
The men in authority here always abhor the word decentralisation most. They love concentration of power and all premium facilities in Dhaka, the seat of power. That is why LG bodies are not given full autonomy to mobilise resources locally by imposing taxes and fees to implement projects, besides allocating funds regularly from the central government. The district council (Zila Parishad) is yet another lame-duck entity. It could play a very important role in the development works of districts if it was made a truly representative body.
Many decisions could be taken at the district level. But for most decisions, vetting from the centre is necessary, which is a time-consuming affair. To get a decision early, the people concerned often come to Dhaka at their own cost to do 'tadbir'.
Decentralisation has remained more of political rhetoric. There is no proof that politicians have faith in it. The upazila system was an opportunity to develop the lowest level administrative tier as a growth centre, but they deliberately destroyed that opportunity. The migration of rural people to big cities and towns would have been thin had the upazilas been made growth centres. It is high time the government took a pragmatic step to decentralise administration and ensure quality civic amenities in outlying districts.