Life has gone back almost to the normal pace, with the infection rate coming below 2.0 per cent and the fatality to single-digit per day.
Some health experts say if the infection rate remains below 5.0 per cent for some weeks in a row, one may assume that a large percentage of the population has acquired herd immunity against the existing SARS-CoV-2 variants either through vaccination or exposure to the virus. But the experts do not seem be confident enough to rule out the possible return of the virus.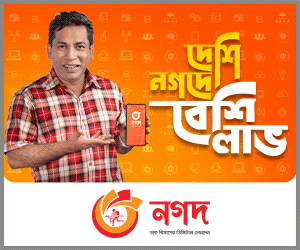 Many developed nations that have fully or partially vaccinated a large percentage of their populations are now witnessing the resurgence of Covid-19 infections. Russia is a frontrunner in Covid vaccine development. But its capital, Moscow, is having a tough time because of rising infections and fatalities in recent days. The widespread reluctance of a large section of the Russian population to get the jabs remains the main reason.
After some hiccups, vaccination in Bangladesh has picked up in recent weeks. Yet there are a few aberrations in priority fixation and motivational campaigns.
Health authorities are more or less preoccupied with vaccination programmes. They seem to be least interested in continuing with the campaign to motivate people to follow the safety protocols.
The official campaign had not been particularly strong even when the infections and fatalities were at their peaks. The health ministry is not serious about advising people against skipping their second dose of Covid vaccine, which is important to develop a defence against the virus.
According to a news report, about 17 per cent of the people who got vaccine jabs under a special campaign on September 28 last have skipped their second dose. The second dose was administered on October 28 last. The dropout rate is a notable one, and it highlights the fact that the health authorities have not been attentive to the launching of a strong motivational campaign.
Until now, 68 million people have taken Covid-19 jabs. Of them, nearly 42 million have got the first dose and another 27 million have taken the second dose. Over 16 million people who got their names registered with the health authorities are awaiting vaccination. The government has 27 million doses of vaccine in its stock, meaning that it needs 5.0 million more doses to inoculate all the registered vaccine seekers.
Nearly 19 per cent of the country's population is now fully vaccinated. The coverage is poor compared to most South Asian countries. With the current rate of vaccination per day, Bangladesh would need nearly two and a half months to vaccinate another 10 per cent of its population.
The government during the past week administered, on an average, 455,658 vaccine doses per day. It should enhance the daily rate of vaccination, at least, to 1.0 million doses, as necessary manpower and logistics are there to accomplish the task. The health ministry should make all-out efforts to buy vaccines in a greater volume to cover the target population.
The ongoing decline in infections and fatalities, it seems, has affected the people's eagerness to take vaccines and the government's programme to motivate people to follow health safety protocols and get Covid jabs.
It is also difficult to say how many people are wearing facemasks. In Dhaka, it should not be more than 20 to 30 per cent. People are found using it while entering large shopping malls and government and private offices. In district headquarters, the use of masks, at the moment, will not be even 2.0 to 3.0 per cent. No government agency or any other organisation is asking people to wear masks as a precaution. Should everybody plunge into action only when infections are at high levels?
Elderly people are still at high risk of getting the disease and end up in hospitals. The government is oblivious of this. The health authorities are talking about inoculating school students, who are far less vulnerable to infections than elderly people. In most countries, special attention is given to getting elderly people vaccinated on a priority basis. Some of them even are being given booster doses, as antibodies in elderly people are found to wane earlier compared to that of other age groups.
Given the widespread lack of consciousness about health protocols and vaccine protection, the enthusiasm among mass people to take vaccines might wane further if the present rate of low infection persists. Some people might think the Covid-19 is gone and there is no need to wear masks and take the jabs. That could prove suicidal. A new variant of the virus may emerge anytime and strike with full venom. Experts are certain that SARS-CoV-2 will not go away and people will have to equip themselves to live with it.
The government should not be complacent and do what is necessary to protect people from the virus and, thus, allow the economic activities to continue uninterrupted. If not for others, this is essential to protect the poor and low-income people from sliding into a helpless situation again.