Pharmaceutical companies in the country have demonstrated their amazing ability to manufacture and market the first ever Covid-19 oral pill, molnupiravir's generic version. Developed by the UK's Merck & Co Inc and Ridgeback Biotherapeutics LP, the oral pill received approval from the Medicines and Healthcare products Regulatory Agency of the United Kingdom on November 4. But it took almost no time to be available in Bangladesh pharmacies. Beximco Pharmaceuticals was the first to market molnupiravir's generic version named Emorovir-200 on Monday night (November 8). The next day SKF Pharmaceuticals followed suit by marketing Monuvir-200.
The speed and alacrity with which the task has been accomplished vouchsafe for local pharmaceutical companies' exceptional capability to respond to healthcare emergency. In this case, copyright relaxation for developing and least developed countries has been of help for SKF which has an agreement along with seven others in the country with Merck & Co Inc. However Beximco does not have an agreement with the parent company but it took the opportunity of producing and marketing the generic version under a World Trade Organisation (WTO) waiver of intellectual property rules.
The race for developing oral therapeutics has been on since last year. Merck has become the front runner. Pfizer seems to be following close behind. It claims its pill in trial has proved that it can reduce the chance of hospitalisation and death for adults at risk of severe Covid-19 by 89 per cent. Molnupiravir can cut the chance of death and hospitalisation by at least 50 per cent.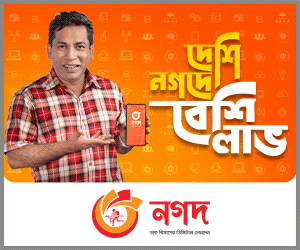 If the race for developing oral medicines against Covid-19 has been intense in the advanced countries, the same is true for manufacture of the oral drug's generic versions among pharmaceutical companies here. Square Pharmaceuticals and Renata Limited have also been authorised to manufacture and market the generic versions for treatment of Covid-19. The first one's pill may come next week and the other's within two weeks. Six more pharmaceuticals have also applied for similar permission.
Amidst the hullabaloo, the thing that must not get out of sight is that this therapeutic treatment is no substitute for vaccine. With power of preemptive immunity against the deadly pathogen, a vaccine offers a preventive measure but the pill just approved is a medicine to be used for treatment of the disease when one catches it. Clearly, immunity against any disease, more so against Covid-19, is more desirable than getting it and looking for cure. One intriguing question is, if the pill will be effective for patients who catch the flu even after vaccination. If the answer is yes, the oral drug will have served a most crucial purpose for its complementary role.
Then again, there are people with incorrigibly biased perception or a sense of pathological indignation at vaccine, who might benefit from the oral pill if they are in need of medical treatment. But now that people have known that the pills are available for effective treatment of Covid-19, chances are that many will feel discouraged to receive vaccination jabs. Already the drastic drop of cases ---below 2.0 per cent positivity against the number of people tested ---for weeks have prompted the public to relax so much that they, with rare exceptions, lead a life like that of the pre-pandemic time.
The oral medicine now available for treatment of Covid-19 may give even a further heightened false sense of security against the disease. Vaccines developed so far are yet to be as foolproof and lifelong as those against a number of diseases such as measles, diphtheria, polio, Hepatitis A and B. Smallpox was wiped out worldwide by 1980, thanks to an unprecedented immunisation campaign. The aim ought to be the development of such a vaccine that gives immunity to the Covid-19 for one's entire life and a similar immunisation campaign would be necessary to get the human race free from this deadly pathogen.
Clearly vaccines had to be developed post-haste, long before the usual time, say, a decade. The toll of the disease was mounting at such a high rate that there was an emergency of getting ready a preventive mass immunisation system, notwithstanding some areas of imperfection, to fight the disease and save lives. All the vaccines now in use lose their efficacy after a certain period and experts recommend a booster dose. Mostly antibodies produced following administering the jabs decrease in older people by six months.
So, the threat is not over yet. Many countries including India, particularly its south-western coastal state of Kerala, have been reporting fresh spikes in cases. Also mutation of the disease cannot be ruled out. So, vaccination must receive priority and it costs less. Molnupiravir is very expensive. Even the generic versions will cost no less than Tk 50 a pill. A full course of 40 pills costs Tk 2,000. The poor cannot afford this unless the government distributes it free.
If the country does not record further rise in cases, the rush for manufacture and marketing at the domestic level will subside. In that case, the option for export of the oral drug will be open. This is how the pharmaceutical companies here can earn revenues from countries requiring the medicine and not constrained by WTO rules. Such generic versions cannot be exported to advanced countries under the world body's rules.