Although learning is an infinitely vast arena, academic learning in most cases is fated to be held up if new things are not regularly added to the curriculum for pupils to catch up with updated knowledge and information. In other words, if the same things are taught in the classroom for years, even decades, the result at its best can be the spread of what is dubbed stock learning. Hence the need for change in the form of curriculum reform is a must. In the fast changing world of technological advancement, it is more so because not only new concepts are emerging but also numerous conventional stock knowledge ideas are found outmoded, even redundant. So, the purpose of such reforms is to transform academic structures with the aim of raising the quality of education on the one hand and on the other, making learning and teaching updated, meaningful and effective.
In a broad sense, curriculum reform implies a continual effort to modify and improve education. Over time, as the needs and values of society change, attitudes towards public education also change. Reform is thus the process of constantly renegotiating and restructuring the educational standards to reflect the ever-evolving contemporary ideals of social, economic, political and scientific culture.
The University Grants Commission (UGC) of Bangladesh has recently taken up a move to restructure educational curriculum in the country's higher education system. Aiming to make a plan and determine the steps to implement the initiative, a virtual meeting was held recently, chaired by the convener of the nine-member implementation committee. Meanwhile, it has been learnt that the UGC has approved a Tk100 billion budget for 49 public universities of the country. Among the major steps besides curriculum reform, the UGC plans to set up specialised laboratory at each university of the country aiming to increase research and innovative activities to address the challenges of the fourth industrial revolution.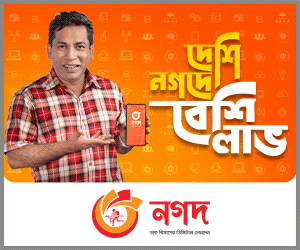 Since the UGC's domain is the universities, it is mandated to focus its plans on the universities only. Here one may find the missing link in that restructuring education with curriculum reform at the forefront should be a priority for the entire education system of the country-a 'bottom up' approach beginning from the schools. Curriculum reform has long been considered from a 'top-down' perspective, but has progressively shifted towards a more 'bottom-up' approach, emphasising the central role of teachers in the process.
These days, countries (developing or less advanced included) consider curriculum reform as an important and necessary measure to make schools respond to a fast-changing world. In recent years, many countries have engaged in curriculum reforms as a way of equipping children with the knowledge, skills and competence needed for tomorrow. However, initiating such a change in the most suitable and effective way remains somewhat challenging. Some of the core issues are: analysing current teaching practices and learning goals, re-examining the links between the goals and course design, and developing teaching strategies.
In Bangladesh, what we have been seeing over the years is over-burdening the school students with more and more courses (books) which by no measure can be termed 'reform'. Introducing such courses is often not found to be in keeping with any definitive goal, say experts. What in fact is more important is to align young people's learning with society's core values in order that from a tender age they get to know what they should be up to as grownups.
Another motivation for reform is the need to address socio-economic problems, which many people see as having significant roots in a lack of education. It is often believed, and many argue that small, but effective improvements in education can have large returns in areas such as health, wealth, well-being, and social interactions.
What the UGC is planning to do is fine. However, to make a curriculum reform meaningful across various stages of learning, it is the education ministry and the agencies under it that need to steer things in a desirable way. This no doubt is a huge task involving methodical efforts to evaluate in an objective way the present curriculum, find out the flaws, and make appropriate changes. As already mentioned, aligning learning with progressive social and cultural values is a crucial area that must not be missed out. This, unfortunately, was the case in the recent past when some thoughtless changes were made to school text books by replacing some authors, poets from the syllabus for no justifiable reason-reportedly at the insistence of a fundamentalist group. Strangely, there was hardly any protest from the academia and intelligentsia at what the authorities did-- to gain a political mileage.
When one speaks of any education or curriculum reform, socio-cultural values must be in mind, and not compromised at any cost. As for updating the curriculum in line with global advancement in science and technology, special care has to be there to ensure that our educational institutions are well suited to deal with updated syllabus.
Here the critical issue that has to be addressed is training the teachers at the primary and secondary levels. Changes, even well thought-out changes in the curriculum will not be useful if those engaged in teaching are not equipped to deal with the changes. It may sound rather too sweeping to say that a great majority of the teachers at the primary and secondary levels are not up to the task. However, to ensure that things improve, the only way out could be intensive training of teachers.