If we stop confirming and denying any allegations instantly, fair investigation is possible. It would still not be easy to draw conclusion about the latest scam over collapse of columns and development of cracks in Ashrayan (shelter) project houses donated to the homeless, landless people.
It's because we don't ask pointblank questions as to why this kind of fraudulence would continue to, or won't, take place, and that too, allegedly by those who are entrusted with the task of protecting and preserving national resources. Relevant state actors and the fourth estate do not usually follow up old complaints diligently.
One day the burning issues would disappear from the public memory as new ones arrive on the scene.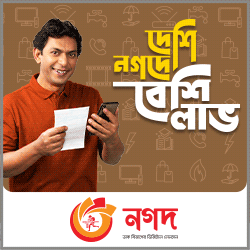 People of new generations would be made not to know who Sheikh Abdul Hye Bachchu was and what he did to the state-owned Basic Bank. Who else plundered money from banks through a series of loan scams over the decade! Whether anyone at all manipulated Bangladesh's share market causing its collapse in 2010-11. Or, if multi-level company Destiny did wrongdoing of any sort and why its managing director Rafiqul Amin should be criticised for enjoying certain privileges in jail.
Some may wonder, if tender manipulation and question paper leaks ever 'occurred' in this country. Anyone actually used bamboo in construction. The media truly carried out reports on divulgence of bribery and adulteration of gold of crests presented to foreign friends.
Maybe, since all these incidents are reported by increasingly feeble media and, yet, the allegations are too many, it's hard to recall them all.
During this very pandemic, the health sector has witnessed more than one scam. Mainly two names - Mohammad Shahed and Dr Sabrina -featured prominently.
The ones in the administration, blamed for corruption and mismanagement, are no longer named as if no official has any liability.
Only five junior-level civil servants - upazila nirbahi officers (UNO) -have been suspended for the Ashrayan scam and once again as if there is no superior responsibility. In some other recent incidents of misconduct involving a few UNOs, they were just transferred!
The director of the Ashrayan-2 project, Mahbub Hossain, has reportedly reacted to the reports of cracks, promising the recipients repairs to their houses, but claiming that a "group" has launched a propaganda campaign against it. Why is then the assurance of repairing if it's a fake issue?
It requires special permission to prosecute government officials for corruption charges. Junior bureaucrats, too, know it well, seeing blanket immunity already enjoyed by their seniors.
Officers are also humans so some of them are often obsessive about cinematic reality like, for example, vacillation pictured in a 1934 romantic comedy featuring a pampered socialite heroine. The movie is titled 'It Happened One Night'.
The culture of pampering public servants influences younger minds the moment they start taking preparations for appearing in the Bangladesh Civil Service (BCS) examinations, in search of a financially secure life.
Thus, a tendency to misuse power is ingrained in many much before s/he is given an important position with excessive discretion in proportion to wisdom.
There is, however, the 'greater cause' that helps the authorities overcome hue and cry over reported corruption cases. It's a development that is focussed on statistical growth, without genuine concerns for the masses. The exhibition of a development model is so carefully choreographed that the scammers can't be spotted, let alone being captured on the spot.
In a book titled 'The Gulf War Did Not Take Place'. French philosopher Jean Baudrillard painted a hyper reality, in which a perception was created that Iraq's Saddam Hossain was going to lose the war, which was, in other words, "won in advance" by the Western coalition. The hyper reality of the Gulf war 'caught the imaginations of writers, artists and film-makers', wrote historian and screenwriter Alex von Tunzelmann in a Guardian article.
It's the practice of such an imaging of reality that prompted Americans to pick a reality show star and pathological liar as president in 2016 and the world also sees rise of some Donald Trump doubles.
A wholesale indifference to the reports of scams, in the Bangladesh context, is aimed at leading people to believe nobody - not at least the implicated ones -has committed such corruption.
Likewise, a section of civil society leaders and political activists expects no corruption and zero tolerance to corruption, but only partially. They are really street-smart people who love to live in the fool's paradise.