A neutral country in the Ukraine-Russia war, Bangladesh still couldn't avoid its impact especially on global fuel price with spillovers almost everywhere and in every sector. It has already been a matter of serious concern where and when the price uptrend would stop and how the country would address its multiple effects on costs of living, industrial production and development activities.
Within only 12 days of Russian invasion, oil price surged by almost US$40 to $126 a barrel. Gas has also become extremely costlier. After the 1973 oil crisis, the escalation of the conflict between the West and Russia over Ukraine has emerged as one of the most critical events, which has jolted the international oil and gas market with a potential to reshape the history of energy trade worldwide.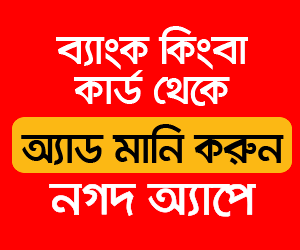 This war has confirmed that fossil fuel still dominates the world's energy consumption and development pursuits despite efforts to reduce effects of climate change through use of clean and renewable energy.
Bangladesh has already started counting losses in state-administered energy distribution due to higher cost of fuel and that shows how important global inter-dependence has become for meeting national energy requirements. Thus, the war has made it incumbent on the policymakers to look for an alternative preferably at home and in the neighbourhood of countries like Bangladesh.
The country and three other members of the BBIN group - Bangladesh, Bhutan, India and Nepal - are not just an energy-hungry sub-region but also a major hub of clean energy sources and possible cross-border trade. This part of the world accounts for one-fifth of population on earth today and has enormous scope for growth, increased business activities and higher public welfare.
The implications of the oil crisis emerging from the Ukraine war are more or less the same for all these countries as common consumers and manufactures alike would have to pay higher price. Such cost escalations have been more burdensome for them during yet another crisis, the pandemic.
So, there is an urgent need for collaboration among these countries and in the current circumstances each of them has nothing to lose since cross-border energy supply can save costs and benefit businesspeople, governments and consumers. For example, if oil or gas cylinder is transported to Nepal and Bhutan from Bangladesh through India, the stakeholders in each country may gain from the cross-border trade in the forms of jobs, fees, duties, business opportunities, profits and lower costs.
The Ukraine crisis suggests that volatility in global energy market is unpredictable and it is wise to get prepared for future such crises. Special arrangements for energy cooperation among all the next-door neighbours of BBIN sub-region can be a sustainable solution to uncertainty in energy supply and pricing.
The current crisis may also be a lesson for leaders of these countries to effectively cooperate with each other addressing the challenges that hindered such cooperation in the past. However, peoples of this part of the world, Bangladesh and India in particular, set the example of unthinkable cooperation and support during the 1971 liberation war.
If energy transportation across the borders can be made operational as normal practice and cooperation a culture, such energy cooperation can be useful for doing successful cross-border trade of electricity with a focus on exploiting the potential of hydroelectricity and solar power.
Since economies of these countries are growing and peoples are trying to come out of the shackles of poverty, energy will remain a critical factor of production, development and comfortable living in the coming years and decades.
Of course there are challenges of mind-set and often legal and administrative barriers but public demand and political willingness can address them, too.
Most people would agree that the present level of cooperation and its benefits is far below what is possible in the long run. The cooperation in the area of energy, if implemented, would expand to other areas and contribute to creating long-term understanding among the peoples and help amicably resolve disputes if there is any.
The Ukraine conflict, like any other crisis that affected energy supplies via strategic routes, has exposed some sort of helplessness of the net oil importing countries like the BBIN nations. Sitting on the potential of producing clean energy in a cost-effective manner, they can start with an energy mix and eventually attain regional self-reliance and collective security.