The inevitable has happened. With Dhaka coming to life from a sort of somnambulism in times of the pandemic restrictions, the city has also started witnessing a chaotic traffic.
Dhaka's vibrant business-as-usual activities demand movement of people and a rising number of motor vehicles on the limited road space eventually cause gridlocks at key points.
In the past two years, schools remained closed and offices were only partly open and people had been advised to avoid crowds. Obviously, there was hardly any crowd, at times giving the impression of a ghost city.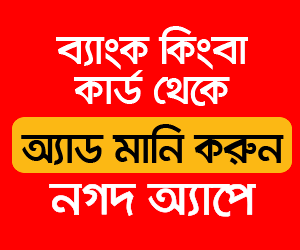 The traffic respite in 2020 and 2021 was not a solution to the congestion despite a kind of complacency about the situation. Once we are all set to see resumption of normal activities as well as an economic rebound, the city's traffic has just collapsed.
Shoppers and sellers alike have been waiting to make a great Eid celebration this year, but the city came to a standstill on the very first day of the Ramadan depriving many of their Iftar (breaking fasting) at home.
If the Covid-19 discomfort is entirely over soon, it's hard to imagine how public places in the urban areas would look like on the workdays.
Metro rail, still under construction, is widely believed to be a panacea for Dhaka's notorious traffic jam but such expectations may cause the city dwellers a trauma in course of time.
This train service, according to projection, will cover at best 20 per of the trips, excepting transportation of goods, to be generated in the city in the coming years. What about the rest (over 80 per cent trips), including those of short-distance passengers in the clumsy downtown?
Rather, metro rail, flyovers, location of commercial and administrative establishments and Dhaka's planned and unplanned expansion - all have invited more people to migrate to this city, a centre of all activities that offer livelihoods and modern life.
Most other cities and district towns in the country are not built in a way that could make the residents happy and proud of living there. Thus, in spite of getting derided for the deplorable condition, Dhaka's appeal to the Bangladeshi elite and the aspiring middle classes is irresistible.
The rural people, too, want urban-like facilities and life and with that dream, they are turning each village into a miniature of urban slum destroying Nature. The elite and newly moneyed men there are building concrete structures on farmlands and marshlands, ruining the environment of the Bangladesh delta forever. The country is losing at least one per cent of arable land every year.
A compact rural housing has now become an urgent necessity to protect villages and arable land and to stop exodus to urban centres. A reverse migration to rural Bangladesh due to loss of income in cities during the scary days of the pandemic was reported but those people have struggled and are returning to urban areas.
So, the problem of traffic congestion in the Dhaka city is not limited to the issue of traffic management and its solution doesn't lie only in construction of costly infrastructure.
People in each city, small town and peri-urban part of the country must first be provided with opportunities and facilities of better living in order to ease the pressure of population on Dhaka and a few more cities.
That is, however, not possible without a bold political decision to decentralise and digitise regulatory services and relocate some government offices to suitable places and at the doorstep of the people concerned.
Industrial activities should also be concentrated in the designated areas like economic zones and industrial estates. Some commercial activities all over the country can encourage many people to settle outside Dhaka and if there are facilities of education, medicare and civic amenities, they would love to live in those places.