Low wage believed to be an advantage for Bangladesh, especially in the manufacturing sector for export and investment, has by now proved to be a misnomer as low wage (due to unskilled or semiskilled labour) is often found synonymous with low productivity. Experts have been of this opinion for sometime with little or no cognisance from concerned quarters including the government. However, lately, the Planning Commission has clearly spelt out that low wage can no longer ensure competitiveness in the increasingly competitive global manufacturing arena backed by efficiency and productivity of skilled labour. This, in other words, implies that the relatively higher wage of skilled labour can well offset the so-called advantage of low or cheap labour.
The draft of the second Perspective Plan of Bangladesh (2021-2041) prepared by the Commission says in candid terms, "In the unfolding industrial universe of the future, Bangladesh firms will face stark reality that competitive advantage founded on low labour cost cannot be guaranteed." The report also said local companies will have to focus on innovation to maintain competitive edge instead of relying on traditional advantages that have paid off so far. "Without such efforts, entrepreneurs need to be warned that the current competitive advantage in labour-intensive garment exports could be lost in (the) future," the draft report added rather sternly.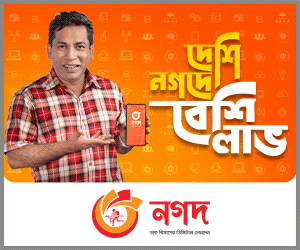 The report cited the examples of East Asian economies like Korea and Taiwan, which crossed the high-income threshold, and made laudable achievements including macro-economic stability, high shares of trade in GDP, heavy investment in human resource, and strong competition among firms. Bangladesh has attained or is going to attain some of these accomplishments, and will have to focus on acquiring the rest, especially on investment in human capital and skill development. The draft of Vision-2041 suggested that the economy has to adjust itself to technological progress and new technologies. Global society is embracing the fourth industrial revolution and Bangladesh will also have to take steps to ensure that it does not miss the train. "The education and training system will have to be geared towards meeting the challenges of a knowledge and technology-based economy," it said adding, "falling behind in making adequate investment in human capital will rob the country of its potential attainment of HIC status by 2041."
Although primarily it is the job market at home and abroad that comes to one's mind, the idea of skill development is integral to the making of efficient human resource that besides taking care of itself can contribute to the economy in myriad forms and scopes. It is here that skill is essentially a matter of developing individuals, preferably the youths, in various segments of activities. While higher skill is a matter related to the educated groups, less educated groups are the potential target for hands-on skill development.
The key issue is about developing a national culture for nurturing and developing skills that only can turn humans into resources. This is because, as yet, there is no known or lately innovated shortcut to skill development. Being a continuous process, it calls for a persistent and comprehensive planning. Stray efforts in the name of skill development do not pay in the long run. Examples are aplenty of development programmes and industrial productivity languishing in deficiencies mostly from lack of sufficient skills on the part of the manpower engaged at various tiers.
While deficiencies in skilled human resource at home is made up by large intake of foreigners in various productive sectors, export of unskilled workers abroad is fated to fetch very little in wages and salaries. In both cases, it is the lack of value addition that ultimately costs the country dearly.
It has been found that the country's garment sector alone hires the services of thousands of ex-pat personnel to supervise the day-to-day running of the factories. Most of the jobs, as reports say, are not at all high-tech, they require thorough knowledge about machinery and equipment. According to the finance minister, the country has to spend about $4 billion a year from its foreign currency reserve for paying overseas employees. On the other hand, Bangladeshi workers in foreign lands are mostly engaged in the low-end wage bracket for want of required skills that otherwise could have fetched them considerable higher incomes, accompanied with other perks such as job security, medical and health insurance facilities.
The reason behind this low wage situation is the sad fact that despite increasing movement of jobseekers abroad for decades, there has not been any worthwhile country-wide initiative to train workers in a systematic, job-oriented manner. Whatever is there under the various ministries need to be better coordinated in order to render them more and more work-specific. Privately run institutes need also to be geared up to live up to the skill needs in vastly wide ranging jobs in foreign lands.
There was a much talked-about government initiative around a year ago to provide skill development training to 1.5 million people in phases under a project funded by the Asian Development Bank (ADB) and partnered by the Bangladesh Garment manufacturers' and Exporters' Association (BGMEA). Progress achieved so far under the aforementioned project is not known.
Projects, however, are self-limiting in that it is the terms of reference and specific works that dictate project activities. So, skill improvement must be integrated to the education system.
It is time to realise that low wage is the other name for low productivity. As a lack of skill is the deciding factor for keeping wages low, productivity and job efficiency demand skill as the foremost ingredient for achieving competitiveness.