Observance or celebration of the national days in the country has mostly turned into mere formalities at best and hooliganism at worst. This is reflected in the 70th anniversary of the language movement, Ekushey February to be more precise, on Monday last. It is the historic day when the valiant sons of the land sacrificed their lives in order to establish Bangla as a state language. Ekushey's significance lies in the fact that it has acted as the fountain of the Bangalees' socio-cultural identities and dreams. Even the struggle for independence of Bangladesh is rooted in the language movement.
Bringing out 'provat feri' (morning procession) and placing wreaths at the altar of the Shaheed Minar, keeping the national flag half-mast, wearing black badges and organising discussion and cultural events are the traditional programmes meant for paying homage to the 1952 language martyrs. These were all there across the country. Thousands of people from all walks of life walked barefooted to the Shaheed Minar with flowers in their hands and humming "Amar Bhaiyer Rokte Rangano Ekushey February" to recall the sacrifice of the language heroes on this day in 1952.
What goes out of steps and looks ugly is that some people, especially leaders and activists of different political parties and political organisations, shoved one another while placing the wreaths. They tried to stay ahead to ensure they are in focus of cameras and video cameras. Allegations of harassment of some women in the process were also there. Though there was no gross allegation of sexual harassment, a section of youth abruptly teased women ignoring the spirit of the day. For them, it was a day of merriment.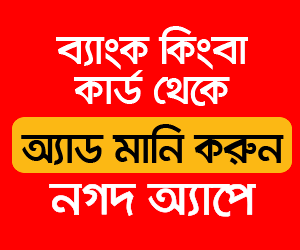 The allegation is also there that a fraction of the ruling party-backed student organisation's activists attacked and harassed the activists of Jubo Adhikar Parishad in some places. Again, in some places, some ruling party activists clashed with one another.
Keeping the national flag half-mast was also not visible in most of the houses and residences. Banners in wrong spelling were also visible in different rallies.
Being a public holiday, it appears that most of the people found it an opportunity to roam, eat and enjoy. There is nothing wrong in those except a lack of decent attitudes and failure to keep a sombre mood in most such irregular itineraries. Many spots in Dhaka and other cities took a look of shopping and vending sites of sundry items. Hindi music was also played on some shopping sites.
Most of these things are not new. Every year on Ekushey February, these kinds of bizarre incidents take place reflecting the ignorance of history and reluctance to know the significance of the day. These also reflect the flawed education system and failure to instil the fundamental spirit of the language movement in people. There is also no way to pass these kinds of ignorant and convoluted attitudes as a few separate incidents.
It is time some pragmatic steps were taken to bring things in order and rectify wrong behaviours. The task is tough as those who are responsible for ugly manners are also mostly indifferent. Moreover, it is a part of the broader problem of distorted views of commemorating the national days with due significance. Nevertheless, the advanced segments of society can set examples of due sombreness, decency and dignity at the time of paying homage so that the lesser mortals feel inspired to emulate them.