With the economic crisis deepening almost all across the world, how do the media, print media in particular, fare? The news is bad for newspaper industries everywhere except in India where it is experiencing a robust growth. In case of Bangladesh, the industry is enjoying mixed fortunes. A handful of national newspapers are still maintaining their circulations at a reasonable level but had to go for downsizing their expenditure by dispensing with experienced and high-salaried staff members.
With the once largest newspaper industry, the United States of America have seen a steep fall in their numbers, circulations, advertisement flows and staff sizes. In 2020, more than 300 US newspapers closed. Advertisement revenues of print and digital media recorded a double digit decline. Only 3.0 per cent US adults had preferred newspaper as the prime source of information. The number of newsroom employees of newspapers, reportedly dropped by 50 per cent since 2008.
It is equally dismal if not worse for the United Kingdom. Expenditure, according to Statista, on newspaper 'fell from 4.45 billion British pounds in 2005 to under 2.28 billion BP in 2020'. Printed newspapers are struggling to survive against the onslaught of online news. Again the broadsheets fare worse than the tabloids. Just three of the most important printed newspapers, UK readers considered, were broadsheets.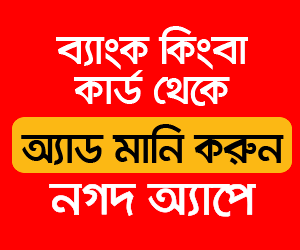 So readers' or public perception matters most when it comes to survival of newspapers. This can, however, be distorted by the ruling class in not-so-developed countries by unfair distribution of advertisements and facilities. Revenues from circulation are not enough in today's world for survival of a newspaper but one that has a very large circulation can earn a substantial portion of its total income. This, however, is not the case for newspapers with a limited leadership. They have to cut costs on several fronts and still risk demise unless injection of financial largesse from conglomerates or generous ad support extended by the government.
In a country like Bangladesh, dependence on import of newsprint makes the financial viability of the newspaper industry even more precarious. At a pre-budget virtual meeting with the National Board of Revenue on March 23, 2021, the president of the Newspaper Owners' Association of Bangladesh (NOAB) argued that 'tax incidence on import of newsprint is 30 per cent including 5.0 per cent customs duty, 15 per cent VAT, '5.0 per cent advance income tax (AIT)'.
The condition has not improved after a year even at a time when the economy is gradually turning around. It is because of the imperative of the situation, the editors of both print and electronic media present at a pre-budget meeting on Thursday last once again brought the issue to the fore. Although the NBR expressed its desire to protect the interests of local newspaper mills and have a look into their incapability of supplying newsprint for the domestic need, nothing to this effect has turned positive. Instead, newspaper price has shot up almost double its level by this time on the pretext of supply crunch.
In a situation like this, it is a fair bid to bring the import duty of the item down. Newspaper is a service sector with a difference and it should not be compared with other entities in that sector. Let the 15 per cent vat be brought down to a reasonable level, preferably between 4.0-5.0 per cent. At the same time the deferred payment of advertisement should be updated. If these measures are implemented, newspapers in this country may have a breathing space. Still this is no guarantee for the majority of the newspapers' survival. The deciding factor is readers' choice between printed newspapers and e-papers with social media combined.