The world is now looking to Glasgow, the host city of the 26th United Nations Climate Change Conference or COP26, for necessary commitments and actions to contain the catastrophic climate change and save the earth. Expectation from the two-week-long conference, attended by global leaders and policymakers, is that the world will finally get a set of reasonable action plans to protect the planet and the people. A number of proposals are on the table to cut carbon emissions. Limiting global warming to 1.5C is the ultimate target, agreed six years ago in Paris summit in 2015. The countries actually agreed to hold the rise in global average temperature "well below 2.0 degrees Celsius above pre-industrial levels and to pursue efforts to limit the temperature increase even further to 1.5 degrees Celsius." Thus the 1.5?C becomes the crucial benchmark for containing global warming.
One critical step to achieve the target or reduce global warming is the introduction of green public transport in different countries of the world. This may be a highly ambitious task, not an impossible one. Even a decent public transport system can contribute significantly to reducing carbon emissions in a heavily polluted city like Dhaka. What is essential is to fully acknowledge the necessity of public transport as the foundation for urban mobility. Unfortunately, Dhaka and many other cities in the world fall behind in this regard. Transport policies and infrastructure projects in these cities do not reflect the urge for functional, efficient and low-cost public transport.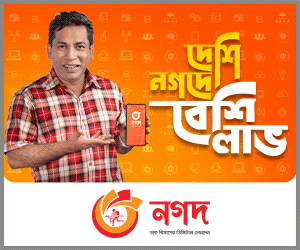 In Dhaka as well as in the rest of the country, there is a growing need for better and safer ways to move people and goods. Despite constructing new roads and highways around the country, main roads are mostly choked with traffic. There is also a rise in road fatalities and casualties due to reckless driving coupled with non-compliance with traffic rules by drivers, commuters and pedestrians. As public transports are still inadequate and unsafe, commuters are depending on private and small vehicles like cars, CNG-run auto-rickshaws, motorcycles and battery-run three-wheelers. Non-motorised rickshaws are also there. All these are causing more chaos in roads and traffic gridlocks.
Though Dhaka city is fit for bus-based public transport, there is little attention in this regard. Buses and minibuses with defaced and worn exterior and terrible interiors like narrow accesses and seats, dirty floors and broken windows are dominating the roads. Thousands of daily commuters have no option but to travel in these unclean, polluted and congested buses. Air pollution from these unfit and semi-fit buses is causing more and more health impacts. At least, one-fourth of the greenhouse gas emissions in Dhaka come from these buses.
Thus, replacing the buses with decent and green buses is now the order of the day. The new buses should be spacious enough to accommodate more commuters without little congestions inside with a clean interior. This is the first condition to make the public transport decent. Currently, a few low-floor buses, operated by Bangladesh Road Transport Corporation (BRTC), are an example in this regard.
To make public transport green, battery-run or electric buses are the ultimate solution. There is still no move in this direction except a plan to introduce 50 battery-run buses in the Bas Rapid Transit (BRT) corridor which is still under construction. As BRT is unlikely to bring the optimal benefit, the policymakers need to think seriously about introducing green buses across the city gradually. In India, Delhi is going to get some 2,000 electric public transport buses by the end of this year. Dhaka also needs to encourage electric two-wheelers and four-wheelers.