We are going through difficult times to say the least. We have a continuing Covid pandemic scenario and at the same time we are also witnessing what can happen due to the effects of climate change. The impacts of both these dimensions are underlining our vulnerabilities. We have to fight both these emergencies head-on. We have aspirational goals. However, to succeed, we need to back up our efforts with synchronised policies and necessary financing. Otherwise, they will continue to remain as empty dreams. We will also need to implement coordinated strategies and public policies that will enable us to fulfil the commitments.
Climate policies are at the forefront of the 26th Conference of the Parties (also termed as the COP26) within the UN Framework Convention on Climate Change (UNFCCC). The event is taking place in Glasgow, Scotland (31 October to 12 November), after having been postponed in 2020 due to the pandemic.
This Glasgow Conference, according to climate analysts, is receiving special attention as it is being considered the most important climate summit to have been convened over the last few years. Most countries are paying special attention because there is a clear realisation that there is a need to accelerate action in the face of alarming data on global warming since the adoption of the Paris Agreement at COP21, held in December 2015 in the French capital.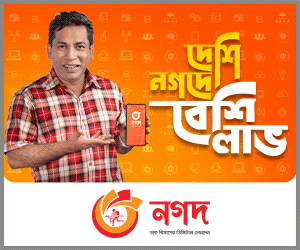 The media has also highlighted that during the COP26 conference there will also be another parallel meeting by social movements from around the world, advocating an early phase-out of fossil fuels, rejecting so-called "false solutions" such as carbon markets, and calling for a just energy transition and reparations for damage and redistribution of funds to indigenous communities and countries of the global South. For many Least Developed Countries and lower middle income developing countries, global warming now poses an existential threat. The pandemic has also worsened their lot.
Since the Paris meeting, 192 signatories to the binding treaty have submitted their Nationally Determined Contributions (NDCs). However, just 13 countries worldwide have sent their new climate contributions in 2020 to the UNFCCC Secretariat based in Bonn, despite calls from its Secretary, Patricia Espinosa of Mexico, for all parties to the treaty to do so that year. Of these, only four countries - Argentina, Grenada, Mexico and Suriname - submitted the second updated version of their contributions.
Although they are voluntary commitments, the NDCs are considered to be a core part of the Paris Agreement, based on the goal of curbing the temperature rise to 1.5 degrees Celsius, considered the minimum and indispensable target to avoid irreversible climate disasters and, consequently, human catastrophes. In the NDCs, nations must also outline their goals for 2030 and 2050 pertaining to efforts related to reduction of greenhouse gas (GHG) emissions responsible for global warming, taking a specific year as a baseline, outlining the way they will achieve these goals, establish the peak year of their emissions and when they would achieve net zero emissions, i.e. absorb as many gases as they release into the atmosphere. This, of course, will be a difficult task.
COP26 is also expected to focus on some other dimensions-- rules for carbon markets, the availability of at least US Dollar 100 billion annually in climate finance, the gaps between nationally determined contributions (NDCs) and the necessary reductions, strategies for carbon neutrality by 2050, adaptation plans, and the local communities and indigenous people's platform.
It is important to recall here that the UN's World Meteorological Organisation drew the attention of the world ahead of COP26 by stating that the world is 'way off track' in capping rising temperatures. Apparently, the current commitments and efforts to cut greenhouse gas emissions has put the planet on track for a "catastrophic" average 2.7-degree Celsius temperature rise this century. In its own way, this was the latest stark warning by the United Nations.
UN Secretary General Antonio Guterres in his comment on this report not only agreed that the world was "still on track for climate catastrophe" but also pointed out that "the emissions gap is the result of a leadership gap." He also reiterated that "the era of half measures and hollow promises must end. The time for closing the leadership gap must begin in Glasgow." This assumption, most likely is based on the premise that nearly 200 countries have pledged to cut greenhouse gas emissions to prevent the worst consequences of the climate crisis, but there is still a huge gap between what has been promised and what scientists say is needed, according to a report by the UN Environment Programme (UNEP).
UNEP's report has also suggested that of the G20 countries, which account for 80 per cent of the world's emissions, only six nations have formally increased their targets. They feel that six G20 nations, including the United States, never met their old targets. The others were Canada, Australia, Brazil, South Korea and Mexico. This has led them to mention that the planet has already warmed 1.2 degrees. The latest set of global climate pledges, according to the report, has also reiterated that efforts undertaken till now have fallen far short of what is necessary to limit warming to 1.5 degrees Celsius above pre-industrial levels - a critical threshold that scientists say should remain below. The report has also noted that new and updated pledges on emissions will only cut an additional 7.5 per cent by 2030, but a 55 per cent cut is needed to meet the goal of containing warming to 1.5 degrees. Under countries' current targets, the world, according to the UNEP, will apparently continue to warm to 2.7 degrees.
All eyes will be on wealthy G20 countries during and after the COP26, particularly the world's largest fossil fuel emitters. The G20 countries are responsible for around 80 per cent of the world's emissions. Three of the top emitters - the United States, India, and the European Union - have pledged to reduce their emissions by 2030. However, there is no clear plan as to how China intends to reduce emissions before 2030 and achieve net-zero emissions by 2060. The emissions gap report has emerged on the heels of a summer packed with climate change-fuelled disasters around the world: While the US has been battered by wildfires and continuous draught in certain sub-regions, flooding events and cyclones have battered China and Germany. Southern Europe has also had to battle wildfires.
Nevertheless, attention needs to be drawn to one positive factor. Though tension continues to exist between the USA and China on several aspects, the two countries have agreed in principle that they will try to cooperate on tackling the crisis being created through climate variability. One can only hope that this will take place. We must not forget that without accounting for population, China is the world's largest emitter of carbon dioxide, followed by the United States, the EU, India, Russia and Japan. There is also the other side of the coin, according to environmentalists. They have been reminding us that smaller countries can also make an impact: emissions from the rest of the world combined exceeds China's total output of carbon dioxide. This whole dimension is significant as developing nations are those most likely to endure the worse effects of the climate crisis, despite the small amount they contribute to global greenhouse gas emissions.
Dr. Saleemul Huq, a Bangladeshi climatologist, has, after research, indicated that although it is likely that there will be a large number of major issues on the COP26 agenda for discussion, three elemental major issues will stand out and be focused upon. The first and most important will be how our efforts are contributing towards the maintenance of the cap of 1.5 degrees Celsius temperature rise, as per the agreement at COP21. This will be calculated by taking into account each country's Nationally Determined Contribution (NDC), which gives their plans for reducing greenhouse gas (GHG) emissions. Unfortunately, as per the NDCs submitted so far, we are headed for a 2.7 degrees Celsius rise-much higher than the planned 1.5 degrees. So every country will have to raise their ambitions several fold.
The second important item is money. The developed countries have pledged to provide developing countries with US$100 billion a year starting from 2020 onwards, but have failed miserably to fulfil that pledge. They must deliver it to regain any semblance of credibility in going forward. One needs to point out here that several measures taken in this regard by the previous US Presidential Administration of Trump was partially responsible for this- but there has not been any accountability.
Dr. Huq has also suggested another issue that is likely to get particular attention-- the question of loss and damage suffered due to and from human-induced climate change.
No evaluation of different elements that might be within the aspirational framework of COP 26 will be complete without evaluation also of a recent multi-agency report coordinated by the World Meteorological Organisation (WMO). Changing precipitation patterns, rising temperatures and more extreme weather have contributed to mounting food insecurity, poverty and displacement in Africa in 2020 and compounded the socio-economic and health crisis triggered by the COVID-19 pandemic. This will need to be addressed. Increased and sustained funding for research and innovation is crucial, as the world requires technological, policy and institutional innovation to address the increasingly complex set of challenges. One can only hopes that the least common denominators will be agreed upon in this regard. That will restore a smile on the faces of millions of people in Africa and Latin America as well as in several sub-regions in South Asia. The success of COP26 will be based on how the upper echelons of the developed and developing countries are willing to take the issue of potential loss and damage seriously
Muhammad Zamir, a former Ambassador, is an analyst specialised in foreign affairs, right to information and good governance.
[email protected]