An abject surrender to business interests has pared down any real achievement in the COP26 summit in Glasgow, United Kingdom. Environmentalists that turned out in their numbers were understandably not amused. The mood was perfectly captured by images that will endure. Jo Biden had a power nap in full public and returned to the US to double-up against a US legislature that was primed to separate infrastructure from Climate Change. At one time the great hope for the future generation Greta Thunberg was as noticeable with an almost inexpressible response that supported her initial recalcitrance towards participation on the grounds that gut-feel told her nothing positive would emerge.
Boris Johnson did his best to be positive and assertive knowing full well before the summit that little could be expected. As the host, he had to be. Vladimir Putin and Xi Jen Ping were conspicuously absent adding fuel to a fire that without their commitments COP26 was a damp squib. In the end it was all about money, that great wherewithal on which hinged future roadmaps and mitigation.
Twelve years ago the rich countries had pledged $100 billion annually to support vulnerable countries most at risk. That has never been met. Convoluted mathematical calculations provide arguments that anywhere between $ 60-78 billion was what most countries could cobble together. Depending on which source one is inclined to that can drop to $ 15 billion or further complicated figures produced by Japan where such funds form a part of its overall aid programme. The $ 100 billion promised a decade ago can't hold true for the next nine years or so by which time there has been further commitment to a bundle of measures to keep global warming below 2 per cent. It was probably last year, in a virtual preparatory summit that Prime Minister Sheikh Hasina reiterated Bangladesh's commitment to a maximum 2.5 degree control on temperature rises. That came from a head of government that isn't a major culprit in emissions and has still had to find and fork out $ 10 billion up to this year on mitigation adaptation. Unnoticed by most, rising seas are slowly eating away at the country's landmass while annual floods continue to bite-up chunks of habitation and crop land. The resultant impact on lives, livelihoods and agri output are all in the negative.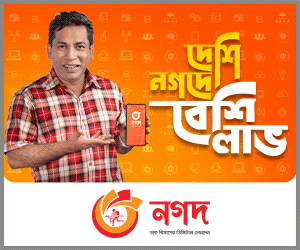 Extraordinary as it may seem, Russia is more geared to upholding its gas and fuel business that makes up roughly 30 per cent of its exports. China is on a self-reliant mission with coal being its major energy replacement for expensive petroleum imports. India's industrialisation plans would come a cropper if it cut back on its coal extraction policy. The upshot was predictable. The three countries didn't sign up to the deadline of methane gas withdrawal. India targets carbon neutrality by 2070, China and Russia by 2060. That is 10 years later than developed countries, which in turn is way off of scientists' expectations.
That two of the largest carbon emitters have set a target is an achievement of sorts. India and China have earlier joined the bandwagon of phasing out fuel driven transport to electric power by 2030. Spending € 1.0 billion on reversing deforestation by the European Union would have earned plaudits had it not been for Donald Trump having glibly stated that a trillion new trees planted wouldn't make a difference on its own. Europe is well advanced in recycling of paper, meaning less pressure on forests. Companies such as IKEA swear by using sustainable forest wood. It's Brazil's Jair Bolsenaro that doesn't agree with anyone about denuding the world's largest natural Amazon Forest. He believes in expanding human habitat by clearing vast chunks. No one has convinced him otherwise as was the case with Covid-19.
The biggest contributors to carbon emissions are China, US and India. Add the EU, UK and Russia and that makes up roughly 87 per cent. Gallingly, they have been foot dragging on a workable, comprehensive solution to the disaster that is unravelling faster than can be of comfort. Promises have been made and target dates set for remedial measures, neither of which have been adhered to. Now, shaken by the latest evaluation reports and the cruel evidence of wildfires and flooding, leaders already weary by the rampaging Corona pandemic, are scratching their heads, some short of options, others by unwillingness of the major players to act decisively.
Faced with stark and grim realities we find the goalposts have changed. Earth is warming at a faster pace and instead of the 2.0 per cent reduction in CO2 emissions, we must now, immediately, urgently move to 1.0 per cent rates if the world is to be saved. Realistically that may not be possible. What no one is telling us is the actual scale and areas of collateral damage that has emerged from this inability.
The world is in crippling debt. As Angela Merkel had admitted frankly, finding the $ 100 billion would be difficult. Finding more seems improbable.. This is governance at its worst by countries that preach to the world. This is a sordid example of what happens when science isn't heeded to. The choice of letting the issue get obfuscated by meaningless and expensive meetings is reprehensible. They can cough up UK£ 270 million for discussions and seminars gouged in political speak designed for populistic ends. Participants have paid UK£ 12000 in a package for the official hotel accommodation per person, roughly UK£ 888 per day. The same hotel where such off-peak rates are a mere UK£ 59. Compared to the new thinking, this sort of money is peanuts. Devious minds are now suggesting private funds (read business) for mitigation support. Guess what? They come with strings attached.