Baulism was introduced in the then Bengal by the Great Saint Fakir Lalon Shah (1774-1890).
Songs composed by him bear a bunch of enigmas and codes reflecting the philosophy of 'Dehatatta' (Truth in the body) based on the 'tantric traditions' -- 'whatever there is in the universe is in the receptacle (the body).'
However, in this current era of post-colonialism and industrialisation, digitalisation is at its peak and the young generation is failing to comprehend the innermost meaning of Lalon's philosophy.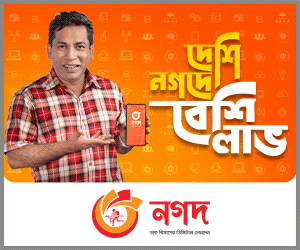 "Even though the young generation is interested in Lalon Geeti or Folk songs, they're far from interpreting its true philosophy," said Dr Hanif Miah, an Associate Professor of Sociology at the University of Chittagong.
"Besides, the mixture of Baul songs with pop and rock music may gradually result in losing the in-depth significance of Lalon's songs," he added.
Dr Hanif did his PhD on Gender Relations in Baul Culture of Bangladesh from China; not to mention, he himself is a Baul artist. He had interesting findings from the research regarding Baulism.
In a conversation with the writer, Dr Hanif regretfully explained how Baulism is often misunderstood and confused as most of the Bauls lead a vagabond lifestyle.
If the youngsters resolved the puzzle of songs like Shotto Shapath Na Chinile Pabine Moner Dorshon, Ore Amar Mon, and Khachar bhetor ochin pakhi kemne ashe jay, they would understand how materialistic things don't add value to life, rather intellectual and spiritual aspects do.
Despite a considerable number of researches and studies being conducted on Lalon's philosophy in the Western countries as well as in Bangladesh and the number of Bauls being on the rise, there is a lack of authenticity in today's Baul tradition which is being altered every day.
A third-year student of journalism at Bangladesh University of Professionals, Zarin Tasnim Aritree said, "Bangladeshis couldn't do justice to folk Songs or Lalon Geeti so far."
"We are being drifted apart from the core meaning of Lalon's songs as only selective songs get presented by the media, of which, most of them are modernised with divergent instruments and tunes."
Many Bauls and Lalon singers of both urban and rural areas in the country are now facing difficulties to practice Baulism and are being victimised by local goons and extremists.
Reputed for being a follower of Baul Samrat Shah Abdul Karim, Baul Ranesh Tagore had his whole music room burnt into ashes by unknown intruders on the midnight of May 16 this year in Dirai Upazila of Sunamganj.
He said he had lost all of his lifelong musical instruments and songs that he collected for 40 years. A local fellow of his, Arif Baul regretted that things like this happen to them even though they are a peaceful community.
With innumerous ups and downs, the Lalon culture is still widely in practice in Bangladesh.
Even a band named Lalon Band was established in 2001, influenced by Fakir Lalon Shah. The band has ever since been performing Lalon Geeti at various events, gaining popularity among the millennials and the Gen Zs.
"Although I don't know the technicalities of Baul music, I do love to listen to it every now and then. Especially when I'm with my friends at the campus, Baul songs and folk songs elevate the entire ambience," shared S M Nahian Islam, an undergraduate student at the University of Dhaka.
Baulism enhances the ambience, pumps up the listeners and singers alike, and makes people dive deep into thinking about life.
And the only way to keep this precious tradition alive is to listen to it and comprehend its inner meaning.