When a sincere Humayun reader thinks of mouthwatering food items, burgers, pizza, french fry or any fancy foods are out of the equation.
Because they are obsessed with his deep description of native food, the food that always comes to our plate in the day to day life. Nothing occasional, nothing decorated but too much connected with ourselves.
The smell coming from a box of ice cream, what it must be? Vanilla or chocolate ice cream, a caramel one? No, absolutely wrong. That's the smell of Hilsa Egg Curry coming from 'Kutu Mia's home.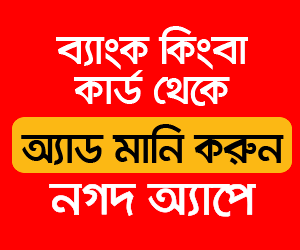 On a hot summer day when you are profusely sweating and getting dehydrated, what you really need is the spicy Tamarind juice from 'Megh Boleche Jabo Jabo.'
A spoonful of Desi Gawa Ghee on the smoking hot rice while it melts and spreads all over the plate; just a dry chilly will with that makes us savour the taste in our imagination from 'Brrishty o Meghomala.'
Have you ever tried a cup of tea while taking shower? Maybe now you have if you are a Humayun literature fan.
Burnt food doesn't always mean to ruin it, of course not in our culture. It's clear when Humayun says in his 'Jochona o Jononir Golpo' about the spicy tomato smash after burning it.
In 'Maddhanhya,' Labush thinks there's nothing happier than a square meal when he takes it on a plantain leaf.
When Humayun says 'the mango is sour' in 'Aguner Poroshmoni,' you will definitely feel the water flowing in your mouth because he makes you feel the taste, the essence of the food through his description.
While turning the page of a novel written by Humayun Ahmed, you get the smell he wrote, you get the taste he wrote. In 'Rajani,' when Atashi di tells Biru to wash his hand and she will give him Mohon Vog, a picture surely comes to mind and the warmth of their relationship too felt.
Humayun Ahmed knew how to describe all these intimately because he felt each and every detail himself. He believed that you have to feel the food with not only your tongue but also with your hands while eating.
So, using a spoon deprives half of the feelings. Because love for food is a passion that only comes when you feel its warmth through hands.
Humayun knew it and described it to his readers and now they too feel it. It's the connection between the author and the reader, in each description of food or cooking in Humayun literature.
The authentic Bangali culture comes with adjustments, compromises. Even the frowsy food of last night will make you feel it's the best one as Humayun brought this to almost every book of Himu series.
When Majeda Khala describes the biryani cooked last night to Himu, it makes the reader hungry. It creates more appeal than a freshly cooked plate of biriyani. The khichuri, which can be really a hotch-potch in 'Brihannala,' becomes heavenly after adding a spoon full of Ghee.
Love for food and attachment to Bengali food was described in almost each and every book of Humayun Ahmed. He himself added a dimension to food description in Bengali literature.